Birria Tacos
April 16, 2021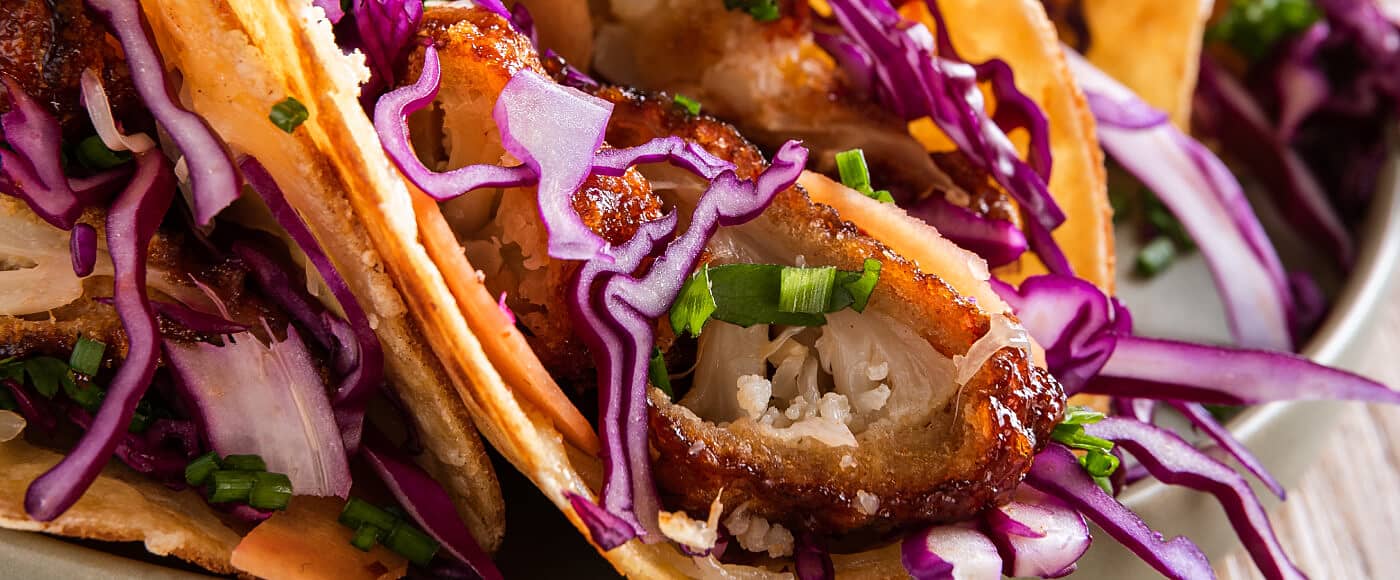 Have you heard of birria tacos? This delicious dish has long been a firm favourite in Mexico and is now gaining popularity all around the world – and it's about time! Traditionally quick and easy to make, there's a reason why tacos are the go-to for mouthwatering Mexican street food. Birria tacos involve a little more cooking time, but trust us, it's worth it. With slow cooked meat and a spicy sauce, birria tacos take more prep but they make any meal feel like a celebration.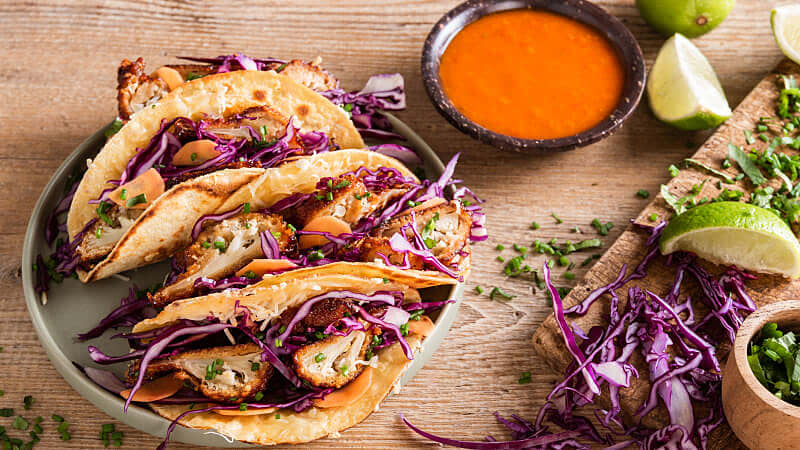 What is Birria?
Birria is a flavourful Mexican stew from the state of Jalisco. It's traditionally made from goat meat, but beef birria is what's getting people most excited at the moment. By marinating and cooking the meat slowly, birria is rich, tasty and wonderfully tender. It can be eaten as a stew or paired with tacos for a crispy, moreish meal.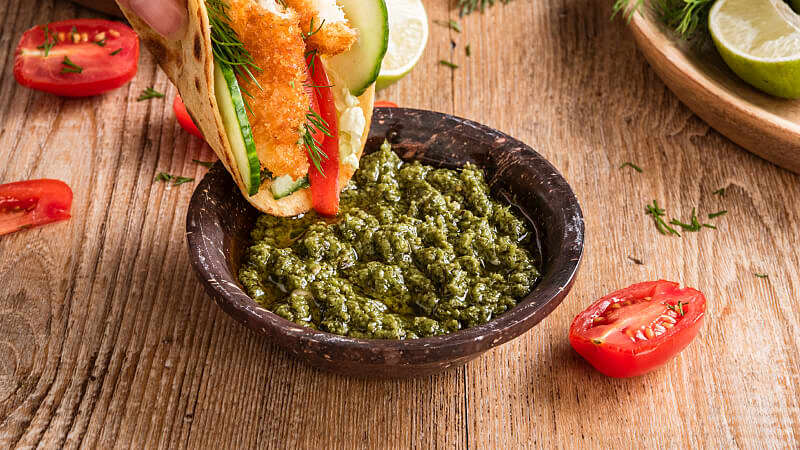 It's All About the Sauce!
If there's one thing that makes birria extra special, it's the sauce. When you marinate and then stew your meat, you're also creating a delicious consommé that can be used to take your tacos to a whole new level. Once you've placed your meat in the tacos, dip the whole tortilla into the sauce then fry them in a non-stick pan for a few minutes on each side. They will quickly crisp up for a truly satisfying crunch. Hang on to the leftover sauce and serve it alongside as a dip for an even dreamier bite.
WHAT TO SERVE WITH BIRRIA TACOS
Turn your birria tacos into a filling meal for the whole family with a few of our favourite garnishes and sides.
A simple mixture of chopped onion mixed with fresh coriander makes a great topping for these rich, meaty tacos.
Tortilla chips are ideal for dipping in your extra sauce and for scooping up any escaped taco filling.
A portion of Mexican rice is a tasty way to make your meal go further – it's also a great choice for serving with your leftovers, if you have any!
A light, spicy salad is a nice choice for this hearty meal. Chop tomatoes and cucumbers into chunks then stir together with a spoonful of salsa.
If you like a little extra heat – or you're cooking for the whole family and only want to turn up the dial on individual servings – sliced jalapeños are the perfect garnish.
You can also cool things down a little, with a side of guacamole or sour cream to dip your crispy, juicy tacos in.

HOW TO MAKE BIRRIA TACOS
The beef birria taco has made a comeback for a good reason. Packed with flavour and a dipping sauce – what's not to love?
Recipe Name
Mexican Beef Birria Tacos
Total Time
1 hour and 10 minutes
Spice Level
Mild
Servings
4
Ingredients
For the sauce:
200 grams of Ground Beef
1 Carrot
1 Onion
1 Garlic Clove
1 can of Chopped Tomatoes
1 can of Tomato Puree
For the tacos:
4 Old El Paso™ Super Soft Regular Flour Tortillas
400 grams of cooked, shredded Beef
2 Shallots
200 grams of a French cheese like Emmental
Small bunch of Parsley
2 Green Chilli Peppers
Preparation
Make the sauce
Cut your onion into quarters, peel the carrot and dice. In a saucepan, heat 2 tablespoons of olive oil. Add the onion, carrot, garlic clove and ground beef. Cook them for 5 minutes or until the beef has cooked through. Add the tomato puree and the can of peeled tomato. Cover with a splash of water and cook the sauce for 30 minutes at a low simmering temperature. Once cooked, put all the ingredients into a blender and blend until smooth. Sieve the mixture and set it aside for later.
Prepare the vegetables
Thinly slice the shallots. Deseed and finely slice the green chilli peppers. Roughly chop your parsley and set aside.
Build your birria taco
Coat each tortilla in the sauce to give it a lovely flavour and colouration. Fry each tortilla in a hot pan with some butter. Heat your cooked, shredded beef. Once the tortilla is warm, add some shredded beef, shallots and chilli peppers if you like the heat. Top with some shredded cheese and parsley and close your taco. Enjoy while still warm once the cheese has melted.
Where did birria tacos originate?

Birria comes from the Mexican state of Jalisco and originates from sometime in the 16th century. The innovation of pairing the birria with tacos exploded in Tijuana's street food stands in recent years.

Birria is best cooked low and slow. A slow cooker is perfect, as is a pit with a lid that you can leave in the oven for a long time.

What is the difference between birria and barbacoa?

While birria and barbacoa may look similar, the difference is in the way the meat is cooked. Birria uses marinated meat cooked in a pot then served with a broth, barbacoa is traditionally cooked in a clay oven.

Traditional birria is a spicy dish that's full of big flavours, but you can adjust the recipe to suit your heat level.

Are birria tacos gluten-free?

Use traditional corn or modern gluten-free tacos to enjoy your birria tacos without gluten.
BIRRIA TACOS RECIPES
Can't get enough of birria tacos? We don't blame you! Try some more easy birria tacos recipes from Old El Paso below.