Homemade Vegetarian Mexican Recipes

Hey there! Are you looking for delicious vegetarian Mexican recipes without the fuss? Well, you're in the right place. Mexico is full of vibrant colours, vibrant people, and more importantly, vibrant food! Discover our selection of meat-free Mexican meals, and cook up a feast that the whole family will enjoy.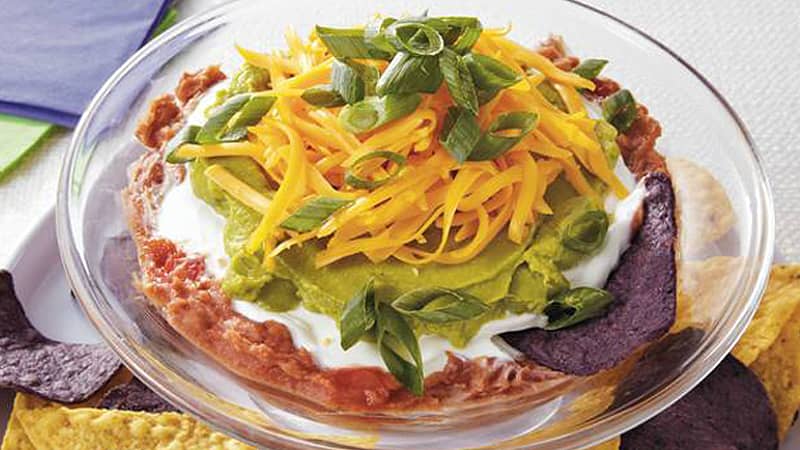 What Mexican Food Can Vegetarians Eat?
The versatility of Mexican food means you can tailor each dish to your dietary requirements. Whether it's vegetarian fajitas, burritos or tacos, simply omit the meat entirely or swap for a meat substitute for a delicious vegetarian meal.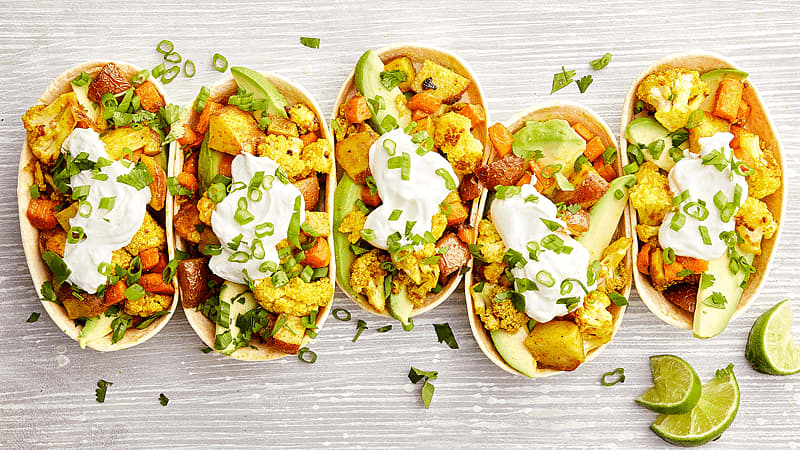 Curried Veggie Tacos
Loaded with spicy curried roast veggies, avocado and cooling yogurt, this vegetarian taco dinner is flavourful, filling and absolutely fabulous.
Recipe Name
Curried Veggie Tacos
Total Time
50 minutes
Spice Level
Mild
Servings
4
Ingredients
Tacos
50ml olive oil
1 tablespoon curry powder
2 teaspoons organic light soft brown sugar
1/2 teaspoon cayenne pepper
1/2 teaspoon salt
1 medium cauliflower, trimmed and cut into small florets (about 300g florets)
2 medium red-skinned potatoes, diced
2 large carrots, peeled and diced
1 pack Old El Paso™ Stand 'N' Stuff Soft Tortilla Boats (8 tortillas)
To Serve
1 large avocado, peeled, stone removed and thinly sliced
125g low fat natural yogurt
2 spring onions, finely chopped
2 tablespoons freshly chopped coriander
Preparation
Preheat the oven to 200°C (180°C for fan assisted ovens), gas mark 6. In a large bowl mix together the olive oil, curry powder, brown sugar, cayenne and salt. Add the cauliflower, potatoes and carrot and mix until coated. Spread out evenly in a large shallow roasting tin. Roast, uncovered for 25-30 minutes or until the vegetables are tender, turning once.
Heat the tortillas to pack instructions. Divide the avocado between the tortillas and top with roasted vegetables. Top each with a spoonful of yogurt and serve garnished with the spring onion and coriander.
Expert Tips
Like it extra hot? Double up on the cayenne pepper or drizzle the finished tacos with your favourite hot sauce.
Instead of the yogurt top the curried veggies with a spoonful of lighter crème fraiche or fruity mango chutney.
Cooking Vegetarian? Always read labels to make sure each recipe ingredient is vegetarian. Products and ingredient sources can change.
The Best Meat Substitutes for Mexican Food
There are countless ways to substitute meat and keep your meals high in protein and rich in taste. You can try tofu, chickpeas, lentils, halloumi or veggies like aubergine, courgette and mushrooms – the options are endless! Mexican beans are one of our favourites, loaded with fibre and protein, they make excellent meat substitutes for your Mexican dishes.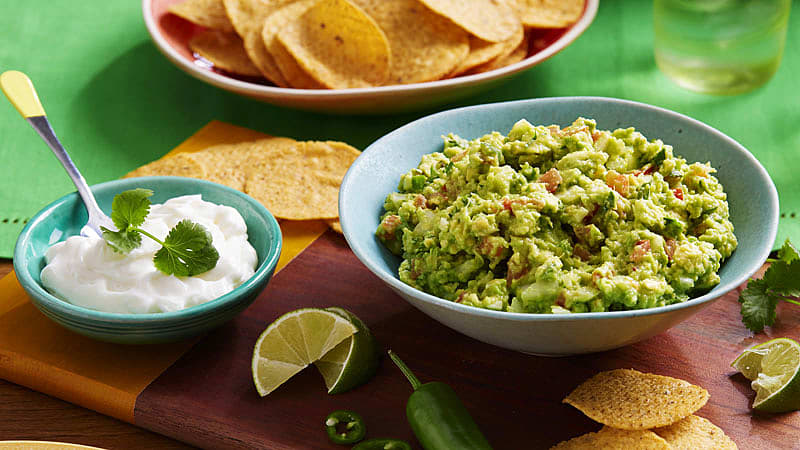 Popular Vegetarian Mexican Ingredients
Alongside beans, avocados are a vegetarian Mexican staple. Mash them up for guacamole, or slice them for your tacos. Tomatoes are also essential, whether they're in salsa, a salad, or diced on top of nachos. Charred corn is another popular Mexican ingredient, popping up everywhere in tortillas and tacos. Finally, adding cheese to your dishes will always be a crowd-pleaser. Get your hands on some Monterey Jack, cheddar, or queso fresco to sprinkle over your dishes!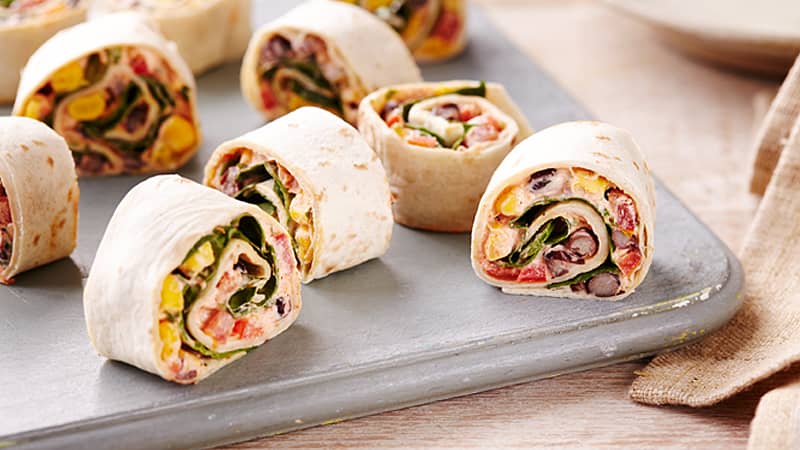 Get Messy with our Vegetarian Mexican Dishes
Roll up your sleeves and get ready to dive into our vegetarian recipes. From meat-free fajitas with a squeeze of lime to hearty burritos and cheesy quesadillas, bring a fiesta of flavour to your family meals with Old El Paso!
Vegetarian Mexican
Recipes