Easy Mexican Fish Recipes

It's time for a fish fiesta! If you're looking for flavourful Mexican fish recipes that are perfect for your busy family, we've got you covered. At Old El Paso, we help you bring the fun back into your kitchen with our quick meal kits, offering plenty of tasty and versatile options for everyone to enjoy.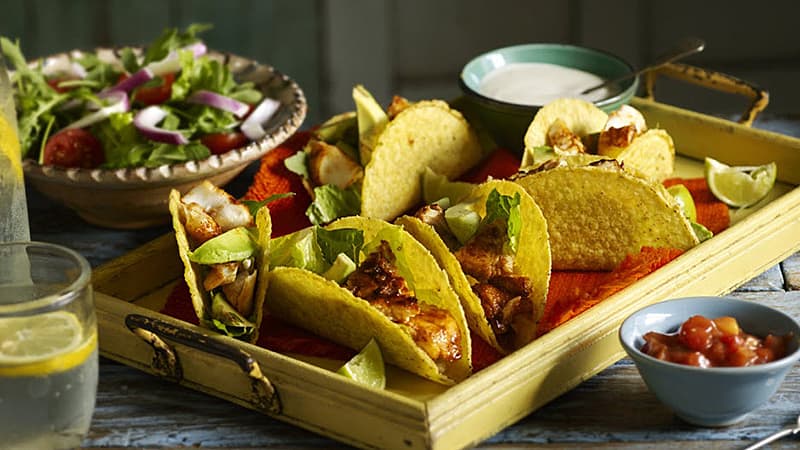 Mexican Fish Dishes Done Easy
From fresh zingy tacos to spicy sizzling fajitas, we've got a variety of Mexican fish recipes to choose from. Forget about long prep time, just throw in some fish and follow our easy instructions!


Let's Talk Fish Tacos

When it comes to Mexican fish recipes, it doesn't get much better than fish tacos. Imagine flaky fish wrapped in a warm, soft tortilla with a dash of zingy salsa or cool soured cream. Better still, our meal kits make taco nights a breeze! Just grab some fresh fish, add a few ingredients, and you're all set to serve up a marvellous meal.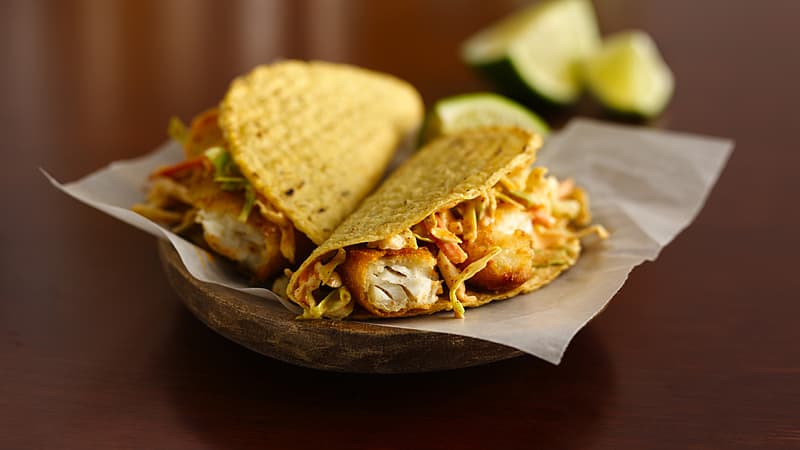 Easy Fish Tacos
These quick fish tacos are so simple you won't have any problem knocking them up at the end of a busy day.
Recipe Name
Easy Fish Tacos
Total Time
45 minutes
Spice Level
Mild
Servings
6
Ingredients
6 breaded fish fillets
1 box (156 g) Old El Paso™ Crunchy Taco Shells (12 shells)
120 g mayonnaise or salad cream
1 pack (25 g) Old El Paso™ Seasoning Mix for Tacos (any variety)
600 g coleslaw
Preparation
Preheat the oven as instructed on pack for fish fillets. Cook fish fillets to pack instructions, then cut each fillet into bite size pieces.
Heat the taco shells to pack instructions.
Mix the mayonnaise and seasoning mix together in a large bowl and stir in the coleslaw. Fill the taco shells with the fish and coleslaw and serve.
Expert Tips
Give a zesty citrus tang to these tacos with a squeeze of fresh lime.
Stir fresh coriander into the coleslaw for extra flavour.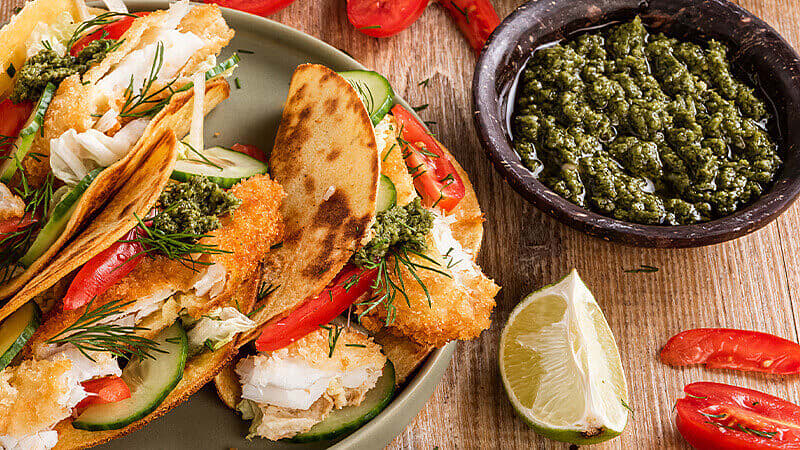 Mexican Fish Side Dishes
The perfect Mexican meal isn't complete without a side dish. For something mild, try a fresh Pico de Gallo made with juicy tomatoes, crunchy onions and coriander – just add jalapeños for more of a kick. Guacamole is another side dish staple that can be tailored to your taste. Some like it chunky and spicy, some like it cool and smooth, it's up to you! A classic Mexican-inspired salad is a great side dish to accompany any meal, packed full of veggies, beans and cheese.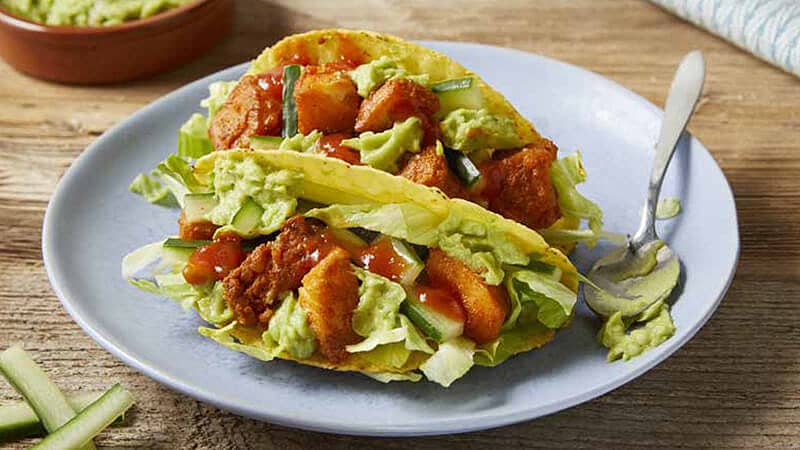 Mexican Fish Recipe Ideas

But it's not all about tacos. Burritos, enchiladas and quesadillas can all become delicious Mexican fish dishes. Simply add your perfect portion of succulent fish, and let the fiesta begin! For extra flavour, try our seasoning mixes with a sprinkle of cheese and a side of crunchy tortilla chips.
More Mexican
Fish Recipes