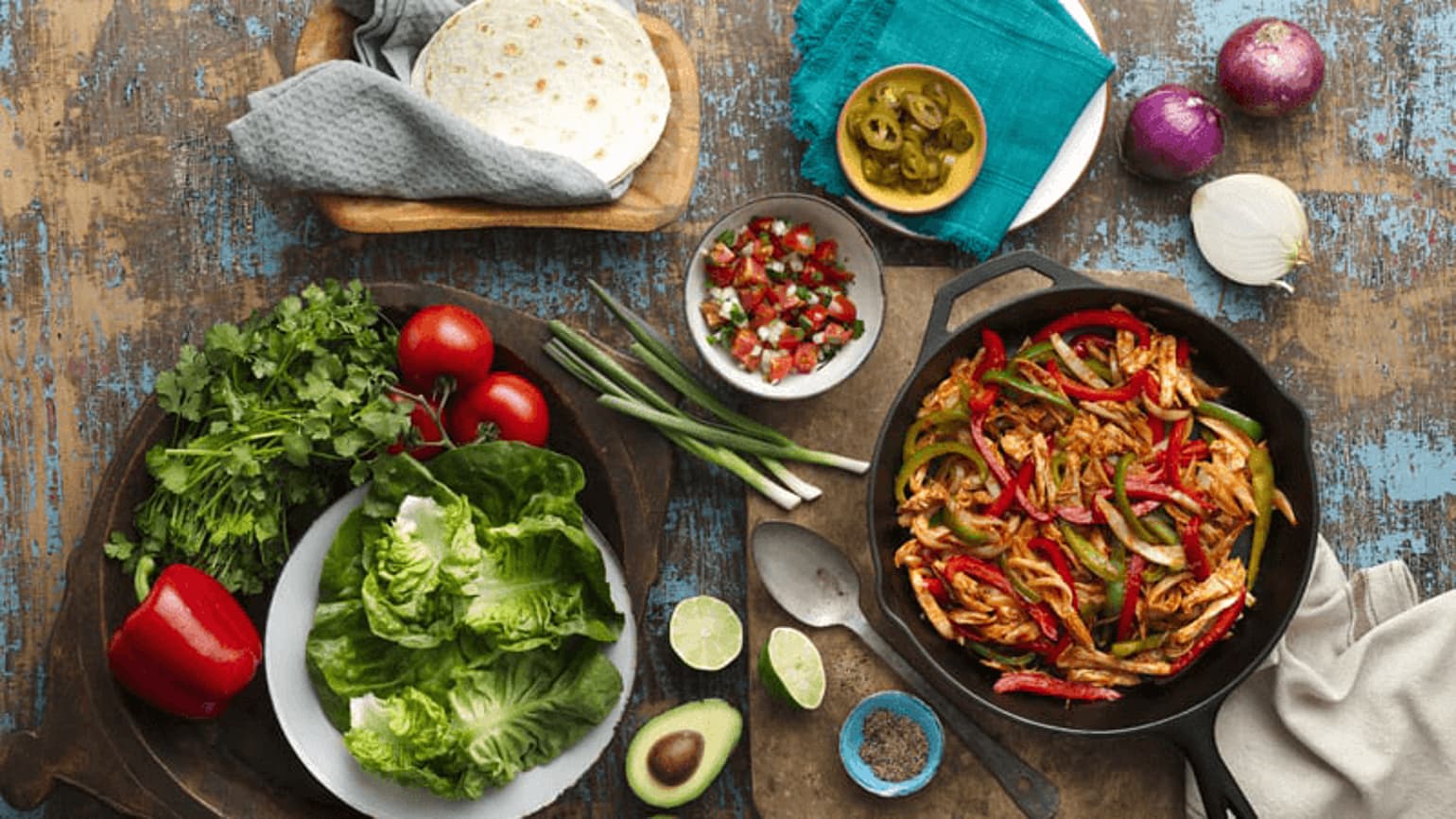 BBQ Chicken Fajitas
Try a new twist on the fajita using barbecue sauce. These are sure to impress all members of the family!
Ingredient List
1 tablespoon vegetable oil
1 large onion, sliced
1 large red pepper, deseeded and sliced
1 large green pepper, deseeded and sliced
400g cooked chicken, shredded
1 pack (35g) Old El Paso™ Smoky BBQ Seasoning Mix for Fajitas
120g barbecue sauce
1 pack (326g) Old El Paso™ Regular Flour Tortillas, heated to pack instructions
Preparation
Heat the oil in a large non-stick frying pan over a medium-high heat. Add the onion and peppers to the pan and cook for 5-10 minutes until softened and light golden brown. Stir in the chicken and fajita seasoning and cook for a further 2 minutes, stirring.
Pour in the barbecue sauce and cook for 2-3 minutes, stirring, until fully heated through.
Serve the chicken and vegetables in tortillas with a variety of your favourite accompaniments.
Expert Tips
Fajitas are great served with accompaniments. Why not try salad, jalapeños, limes and spring onions.
Serve the fajitas with some grated mature Cheddar cheese sprinkled over, if you like.