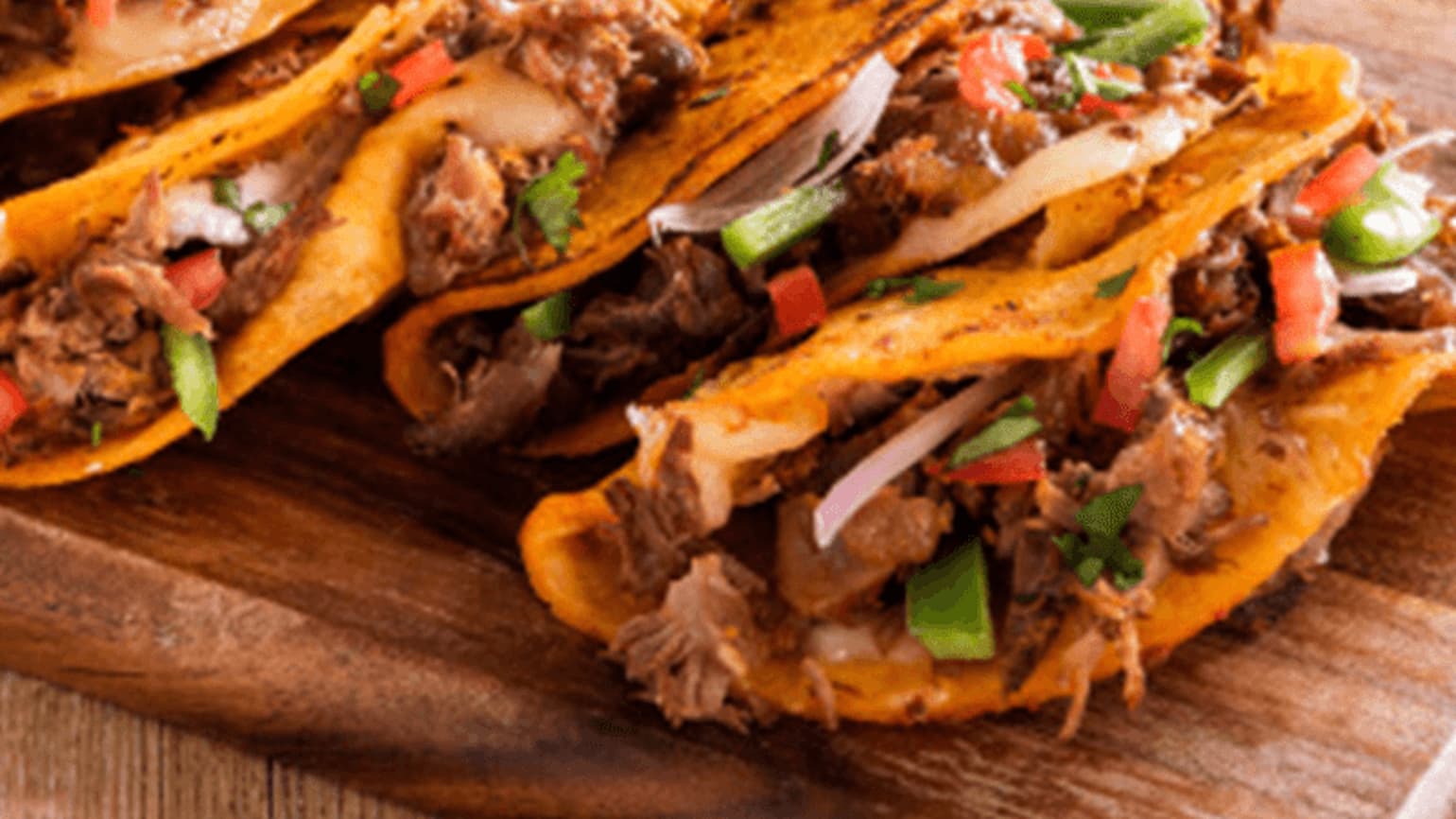 BBQ Whole Spatchcock Chicken
A firm favourite that's as flexible as it is delicious, chicken is a great addition to any BBQ.
Ingredient List
1.5 kilo free range chicken
2 tbsp of Old El Paso smoky BBQ seasoning mix
½ a bunch of coriander
3 cloves of garlic, peeled
1 Lemon or lime
4 medium sweet potatoes
4 tbsps of Old El Paso sour cream
A handful of chives, finely chopped
Preparation
Preheat the oven to 180C. Put the chicken breast side down onto a clean secured chopping board (pop a piece of damp kitchen roll underneath to stop it slipping.)
Get a pair of strong kitchen scissors, cut along one side of the backbone. Then do the same on the other side removing the backbone.
Pop the chicken over onto the other side and open it like a book skin side up. Press firmly on the bone and flatten it. Slash the thighs to help cook it evenly and get the flavours all going.
In a blender/high speed mixer add most of the coriander, (reserving some leaves for later) garlic, juice of 1 lemon, smoky BBQ seasoning mix and 3 tbsps of oil. Whizz until combined and then pour over the chicken, rubbing it really well into the chicken, then leave to marinate for at least an hour.
Meanwhile get your BBQ going. Preheat the BBQ to a medium/high heat. (approx 200C).
Put the chicken into a snug fitting roasting tray and cover with foil. Roast for 1 hour until cooked though (but not golden). Stab the potatoes with a fork and rub with olive oil the wrap in foil and add to the BBQ and cook for 30mins - 1 hour depending on the heat of the BBQ keeping an eye on them so they don't burn (squidge them and see how they feel).
To Serve:
Take the chicken out of the tray and onto the BBQ bars, skin side down. Brush any marinade/juices over the chicken and cook for 3-5 minutes until you have lovely golden and crispy skin.
Serve in the middle of the table sprinkled with coriander leaves, with a crunchy green salad and the roasted sweet potatoes topped with sour cream and chives.