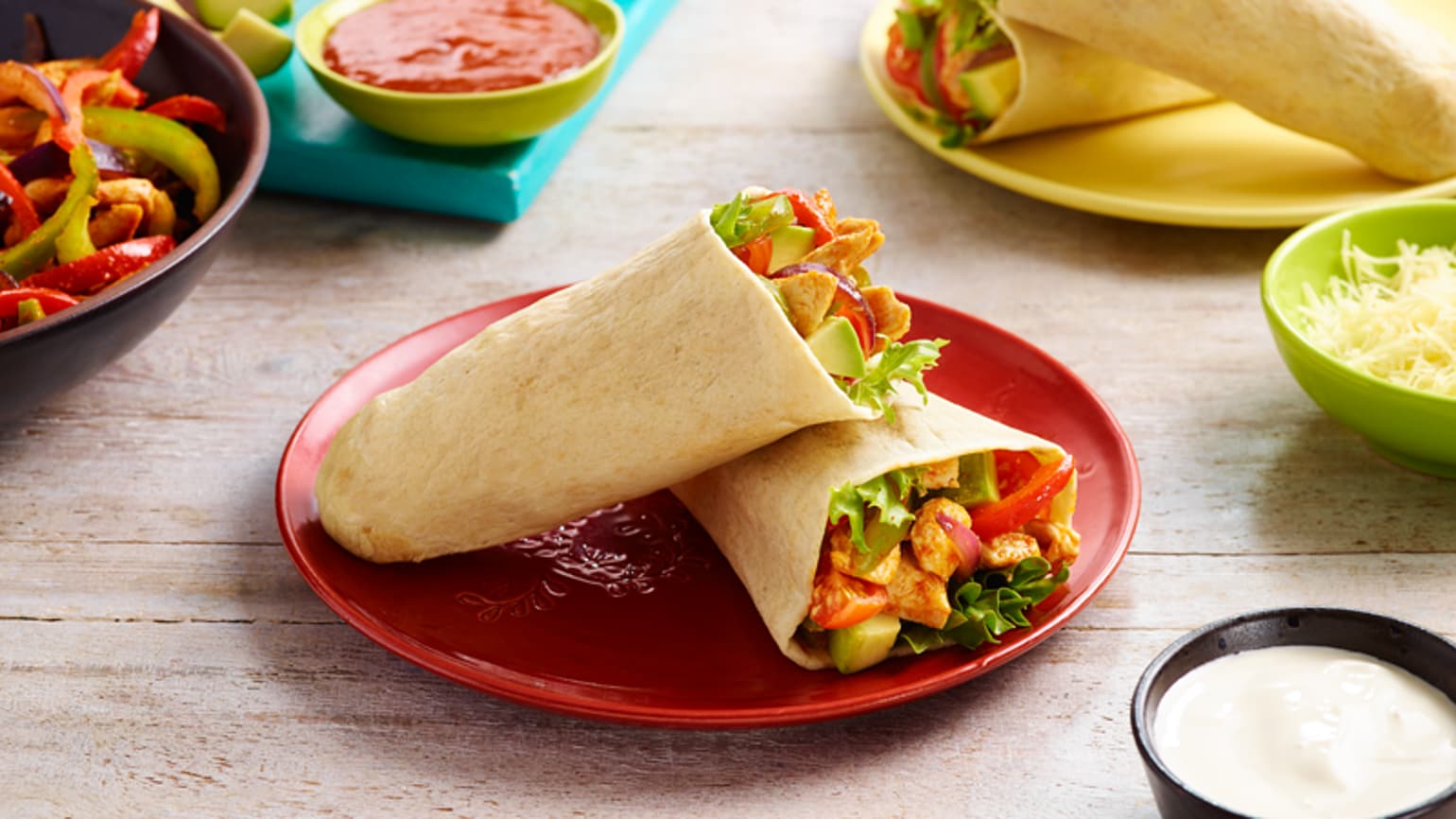 Chicken Fajita Tortilla Pockets
Fajitas have never been so easy to serve and eat! Simply pile everything into the handy-to-hold pockets and enjoy.
Ingredient List
1 pack Old El Paso™ Tortilla Pockets™ Kit
1 tablespoon olive oil
500g chicken breast fillet, thinly sliced
1 red pepper, deseeded and thinly sliced
1 green pepper, deseeded and thinly sliced
1 red onion, sliced
100g Cheddar cheese, grated
50g mixed salad leaves
2 avocados, peeled, stones removed and flesh diced
100g cherry tomatoes, quartered
Preparation
Heat the oil in a large frying pan over a high heat. Cook the chicken for 5 minutes, stirring frequently, until golden. Add the peppers and onion and cook, stirring, for 3-4 minutes. Stir in the seasoning mix from the kit and 2 tablespoons of water and cook for a further 1-2 minutes.
Heat the pockets to pack instructions.
Serve the warmed pockets with the chicken and pepper mixture, cheese, lettuce, avocado, tomatoes and the salsa from the kit in separate bowls, and let everyone fill their own pockets their own way.
Expert Tips
For an extra fiery flavour, add 2 deseeded and chopped red chillies when cooking the chicken.
Lime wedges, soured cream and some freshly chopped coriander will add the finishing touches for classic fajitas.