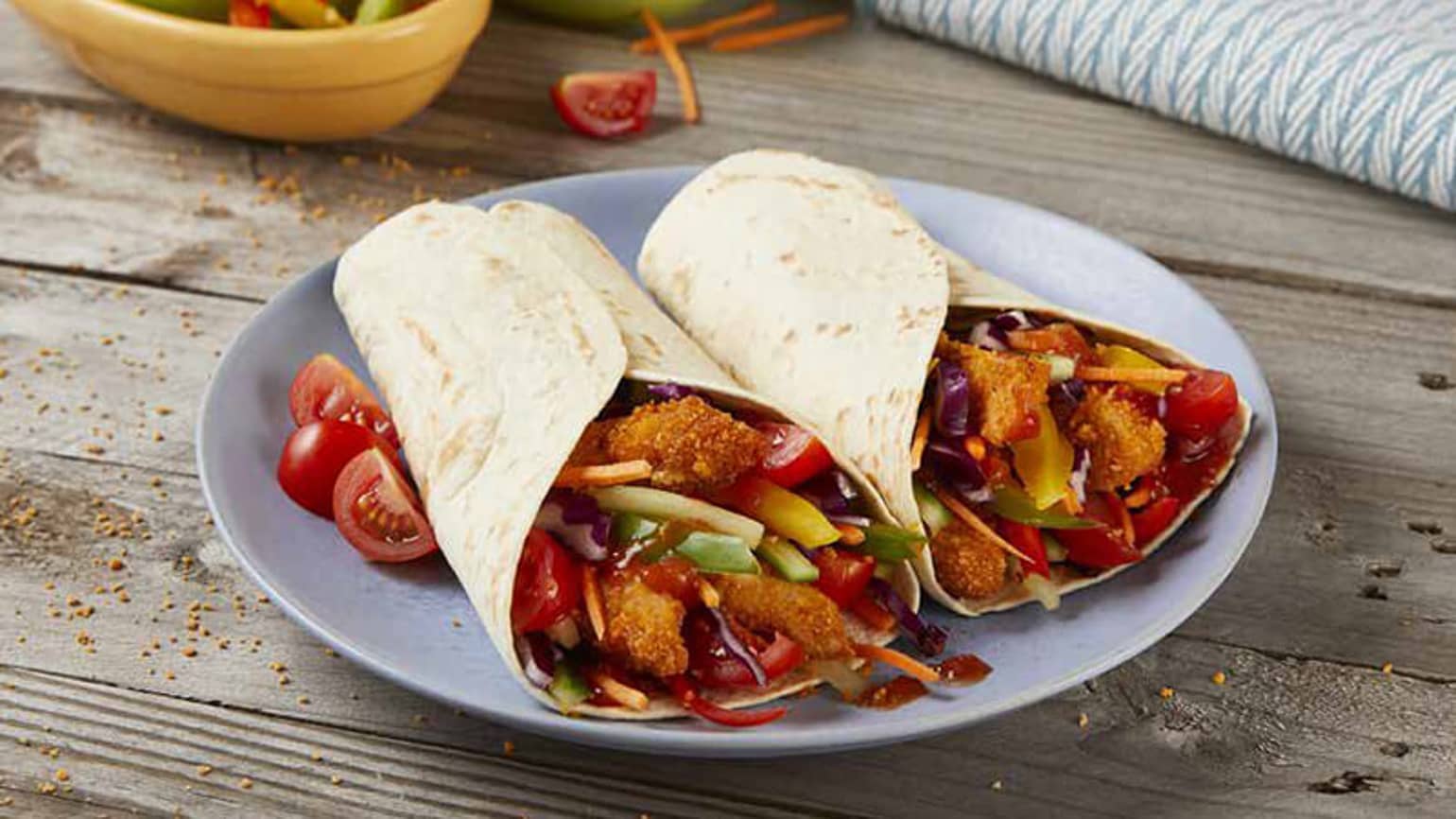 Crunchy Rainbow Chicken Fajitas
Crispy chicken, veggies, salsa and super soft tortillas are the perfect combination for a colour-packed fajita, perfect for lunch!
Ingredient List
1 Old El Paso™ Crispy Chicken Fajita Kit
400g chicken breast mini fillets
2 tbsp vegetable oil (22g)
100g red cabbage, finely shredded
1 carrot, grated (80g)
1 yellow pepper, chopped (160g)
1/2 cucumber, thinly sliced (150g)
1 small pack cherry tomatoes, quartered (about 16 tomatoes = 240g)
Preparation
Preheat the oven to 220°C (200°C fan; gas mark 7).
Place chicken in a bowl. Pour oil over the chicken and toss. Empty the seasoning into the bowl and toss to coat.
Place chicken on a baking paper lined tray in a single layer and bake for 15 minutes until golden and crispy and cooked through.
Heat the tortillas according to the pack instructions.
Load the tortillas with cabbage, carrot, pepper, cucumber, cherry tomatoes and chicken; drizzle with salsa.
Expert Tips
Try other colourful vegetables e.g. sweetcorn, grated beetroot, baby spinach, red or orange pepper.