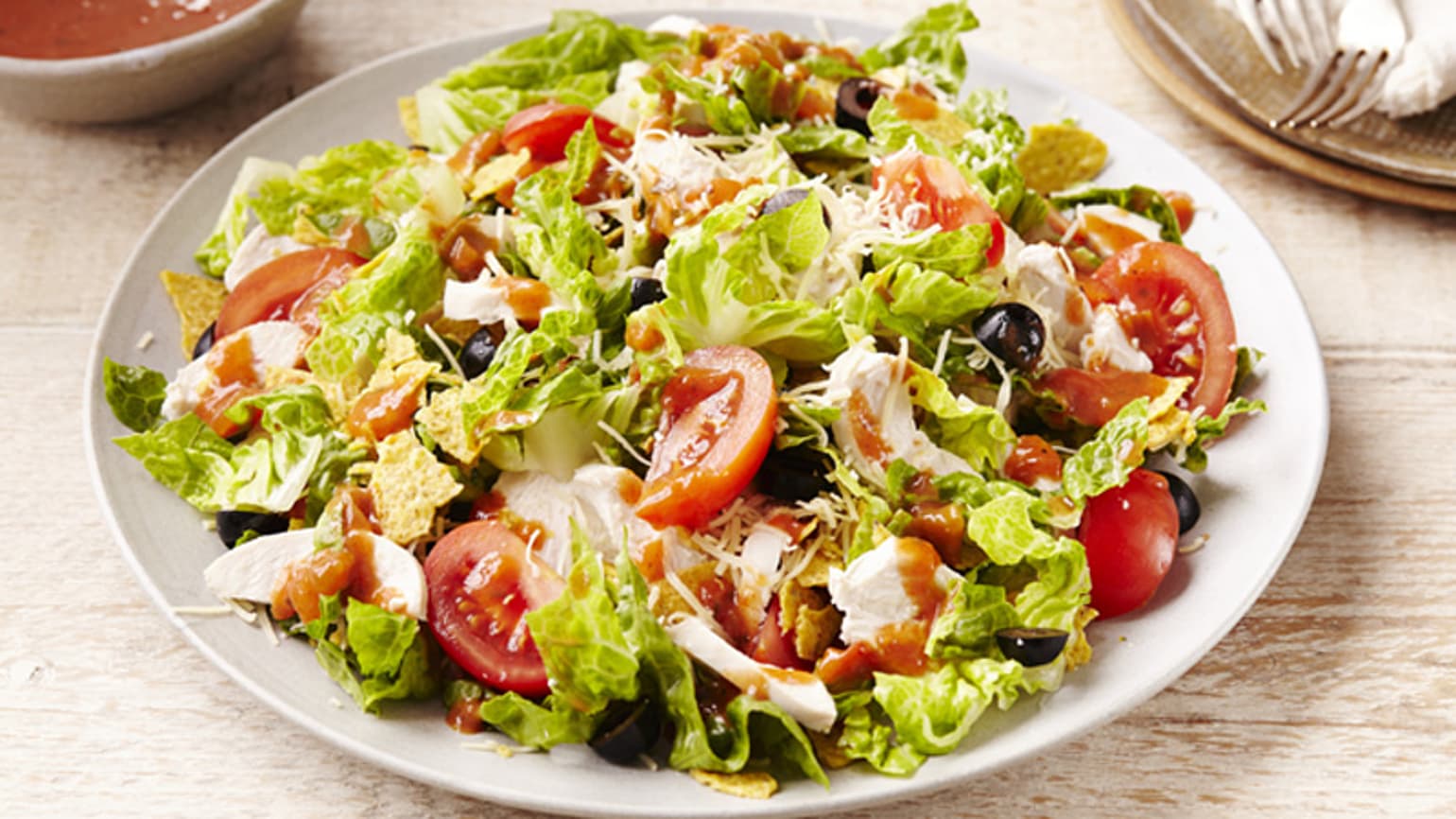 Fiesta Chicken Taco Salad
French dressing, salsa and taco seasoning combine to make a chunky, flavour-packed dressing for this lettuce and chicken salad.
Ingredient List
Dressing
150ml French dressing
150g Old El Paso™ Thick 'N' Chunky Salsa
1 tablespoon Old El Paso™ Garlic & Paprika Seasoning Mix for Tacos
Salad
1 romaine lettuce, chopped
350g cooked chicken breast, cut into strips
115g Old El Paso™ Original Nachips™, crushed
110g Cheddar cheese, grated
2 medium tomatoes, cut into wedges or diced
90g black olives, drained and sliced
To Serve
100g soured cream
Old El Paso™ Original Nachips™
Preparation
Mix the dressing ingredients together, in a small bowl, until combined.
Mix the lettuce, chicken, crushed Nachips™, cheese, tomatoes and olives in a large bowl, then pour over the dressing and toss gently to coat.
Divide the salad evenly between 4 plates and top each with a dollop of soured cream. Arrange Nachips™ around the edge of each plate.
Expert Tips
After preparing the dressing and salad, cover each separately. Chill in the refrigerator until ready to serve. Just before serving, mix together.
Add lime juice to the dressing for an extra zing.