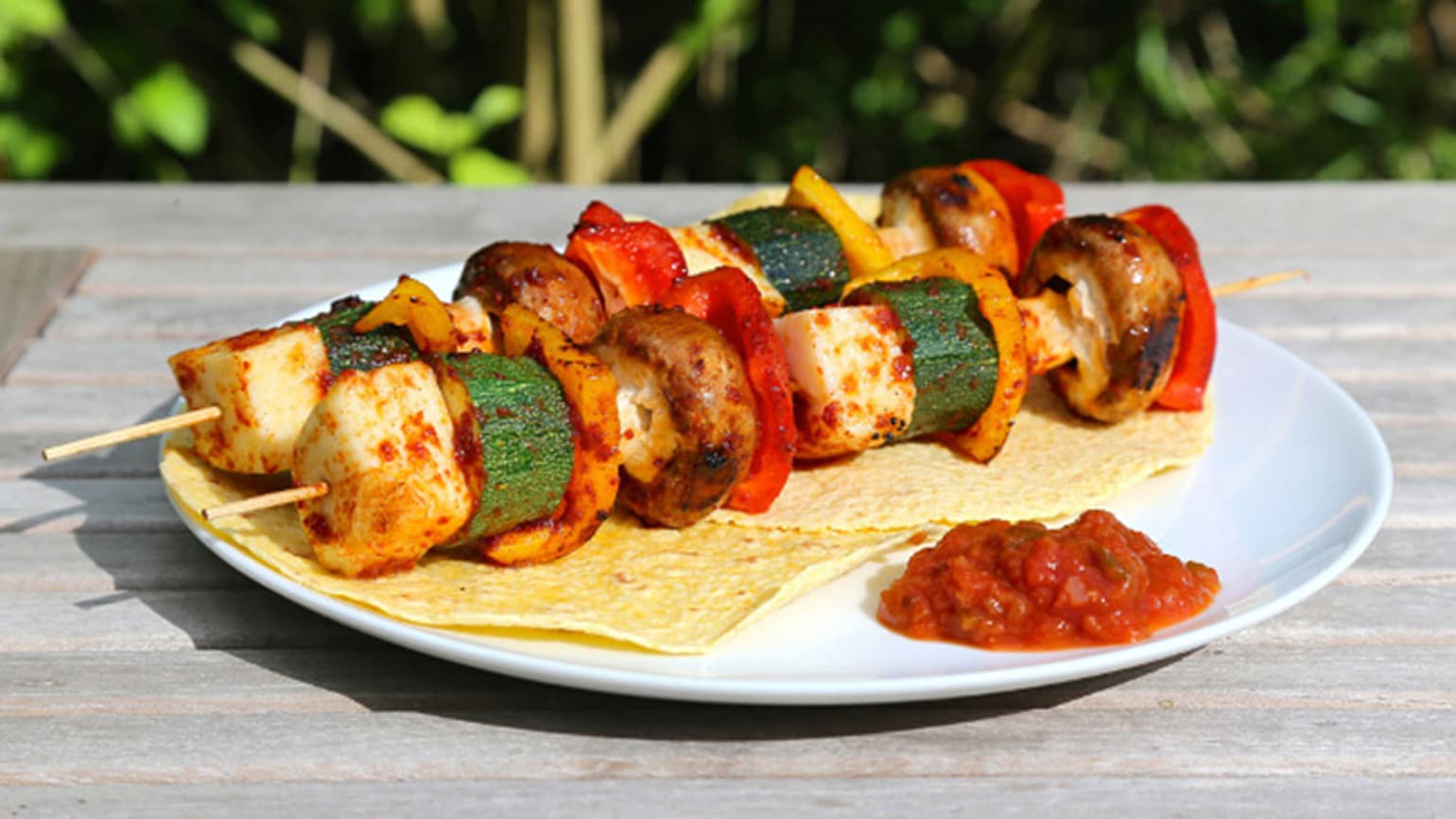 Halloumi Fajita Skewers
Halloumi is without a doubt the best cheese for the BBQ, keeping a firm consistency as it cooks, and soaking up the marinade flavours.
Ingredient List
For the skewers
250 g halloumi cheese
1 red pepper
1 yellow pepper
2 medium courgettes
12 small chestnut mushrooms
For the marinade
1 packet Old El Paso™ Spice Mix for Roasted Tomato & Red Pepper Fajitas
1 tbsp concentrated tomato puree
8 tbsp olive oil
Preparation
Soak bamboo skewers in water for at least half an hour before use.
Mix up the marinade ingredients and set aside.
Cut the block of halloumi into 12 equal pieces.
Cut each of the peppers into 12 large pieces, and slice each courgette into six thick rings. Clean and trim the mushrooms.
Thread the vegetables and halloumi onto the skewers: you should have enough space for two of each ingredient on each skewer.
Baste the skewers liberally with the fajita spice marinade.
Cook over a hot BBQ for 5-10 minutes, turning regularly, until the vegetables are cooked and beginning to char. Dab on extra marinade during cooking, as required (if you start to run out, you can add more oil).
Serve with corn tortillas and a generous scoop of salsa on the side.