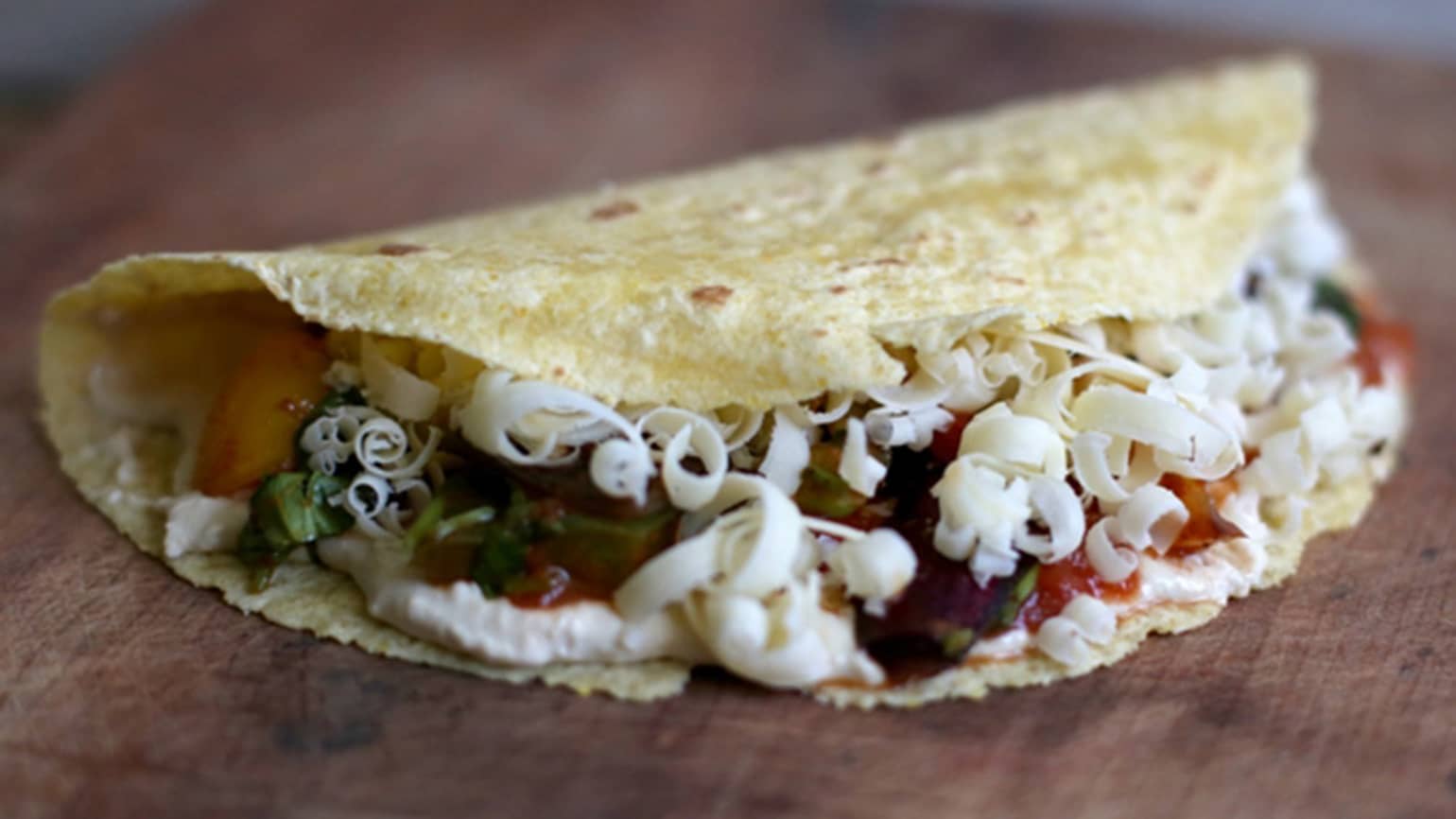 Hot & Spicy Veggie Quesadillas
Enjoy delicious Mexican food with this spicy vegetarian quesadillas recipe from Old El Paso using soft flour tortillas, spicy seasoning and jalapeños.
Ingredient List
3 peppers
1 red onion
Drizzle of oil
1 Old El Paso™ Toasted Cheese Quesadilla Kit
1 jar Old El Paso™ Sliced Red Jalepenos
1 tub of houmous
Grated cheese
Preparation
Preheat the oven to 180˚C/350˚F/Gas.
Chop the peppers and onion into small chunks, drizzle with a little oil and sprinkled with the quesadilla spic mix in the boxed kit. Toss well to make sure all the veggies are well coated.
Roast for 20-30 minutes until they have cooked and softened.
You have the choice of making a single or a double quesadilla. The double is two tortillas with the filling layered in between like a sandwich, or the single is one tortilla halved. The single is a lot less messy to eat, but the double does look fun and is great for sharing. For a single quesadilla, spread half the tortilla with houmous, layer with the roast veggies, add a few chopped jalepeno's and a sprinkle of chopped coriander and top with grated cheese. For a double, spread an entire tortilla with houmous, top with all the other ingredients and finish off with another tortilla. If you're going for the double, you may find it easier to 'build' in the hot pan.
Preheat a heavy (preferably cast iron) skillet or frying pan and carefully pop in the stuffed tortilla. Heat for a few minutes until the cheese is starting to melt. Transfer the pan to a hot grill for another few minutes to melt the cheese completely.
Serve with an extra sprinkle of fresh chopped coriander.