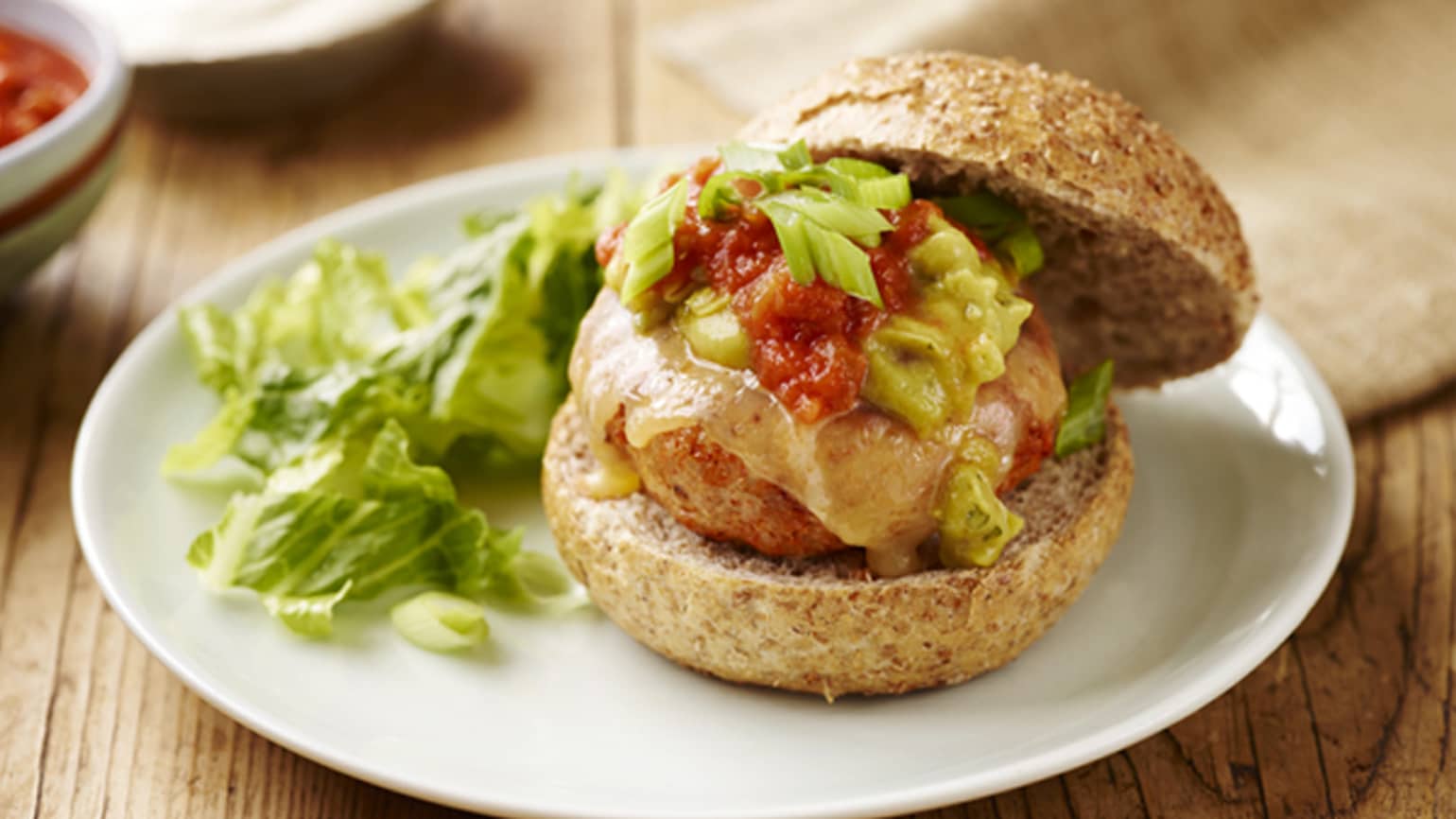 Mexican Chicken Burgers
Jazz up simple chicken burgers with spicy taco seasoning and some Mexican toppings!
Ingredient List
Burgers
500g chicken mince
1 pack Old El Paso™ Garlic & Paprika Seasoning Mix for Tacos
2 teaspoons vegetable oil
4 mature Cheddar cheese slices
4 burger buns or whole meal crusty rolls, split
To Serve
Guacamole
Old El Paso™ Thick 'N' Chunky Salsa
Chopped spring onion
Preparation
Place the chicken and seasoning mix in a large bowl and using clean damp hands mix together thoroughly. Divide and shape the mixture into four patties each about 1.5m thick.
Heat a medium non-stick frying pan over a medium heat. Add the oil and fry the burgers for 6-8 minutes on each side until golden brown and cooked through (with no sign of pinkness in the middle). Press down firmly with a spatula occasionally to ensure even cooking.
Preheat the grill to medium. Place each burger on one half of a burger bun and top with a slice of cheese. Pop under the grill for a few seconds until the cheese just melts.
Serve topped with a little guacamole, salsa, chopped spring onions and the top half of the burger buns.
Expert Tips
You can cook these burgers on the barbecue too. Brush with a little oil before placing on the barbecue grill and turn frequently until thoroughly cooked.
Torn lettuce and soured cream are served with this burger.