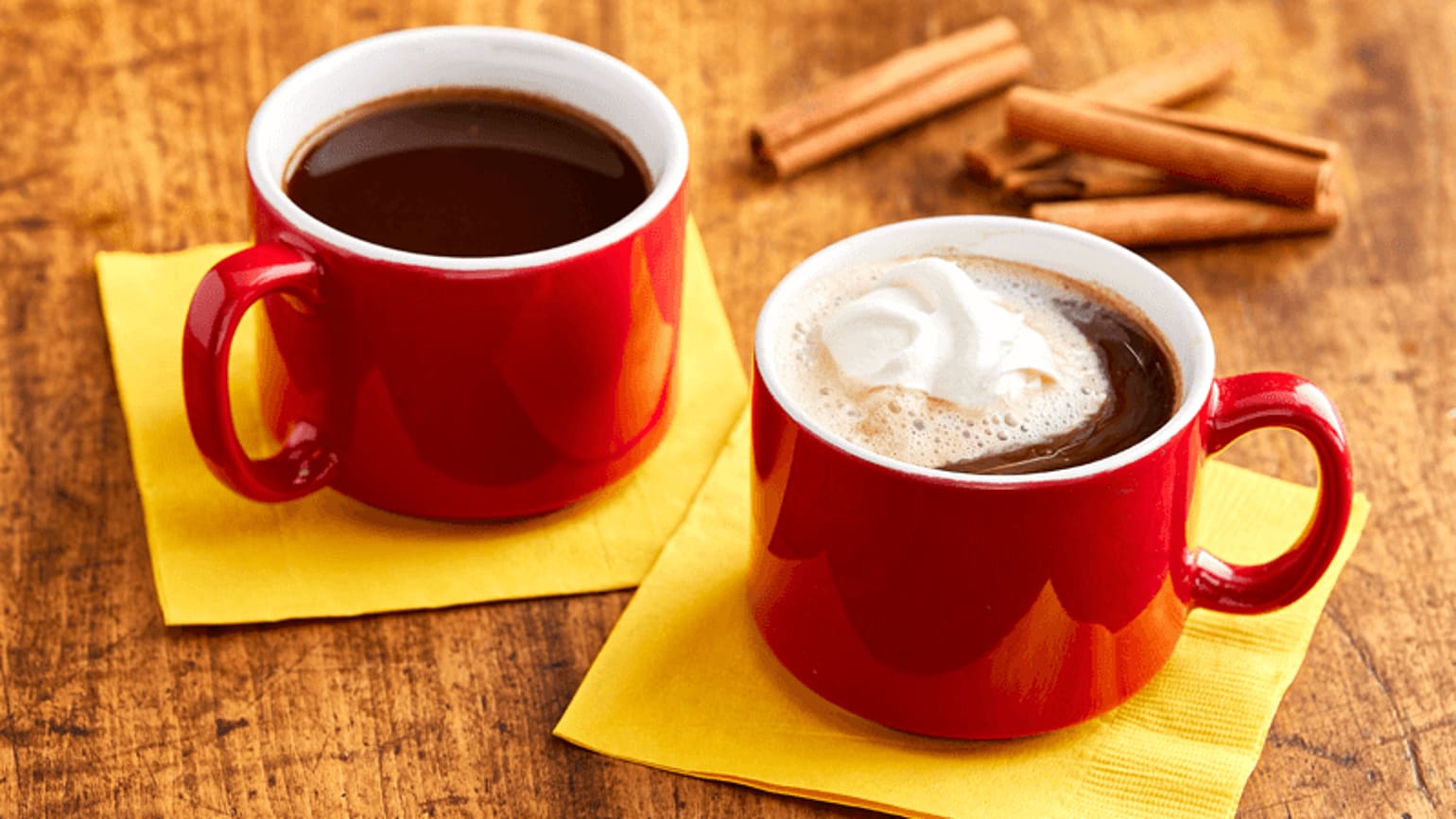 Mexican Coffee
You can make authentic Mexican coffee at home with this quick and easy recipe. With brown sugar, spices and chocolate, it's a warming drink and a decadent dessert rolled into one!
Ingredient List
Coffee
3 litres water
100g light soft brown sugar
2 tablespoons ground cinnamon
4 whole cloves
200g ground coffee
125g chocolate-flavoured syrup
1 teaspoon vanilla extract
To Serve
Preparation
Place the water, brown sugar, cinnamon and cloves in a large saucepan, and bring to a simmer, cover and stir to dissolve the sugar. Stir in the coffee, reduce the heat to medium-low, cover and simmer for a further 5 minutes.
Stir in the chocolate syrup and vanilla extract then remove from the heat. Let stand for 5 minutes for the coffee grounds to settle. Strain the coffee into a coffee server or individual cups and discard the grounds mixture. Serve topped with whipped cream.
Expert Tips
Give the coffee a sophisticated look by sprinkling a little cocoa or ground cinnamon over the whipped cream.
Strain the coffee through a fine-holed metal sieve to remove any coffee grounds and the whole cloves.
If you do not have ground coffee in the house but have instant coffee instead, use 35g of instant coffee instead of the 200g ground coffee. Add in as per instructions above.