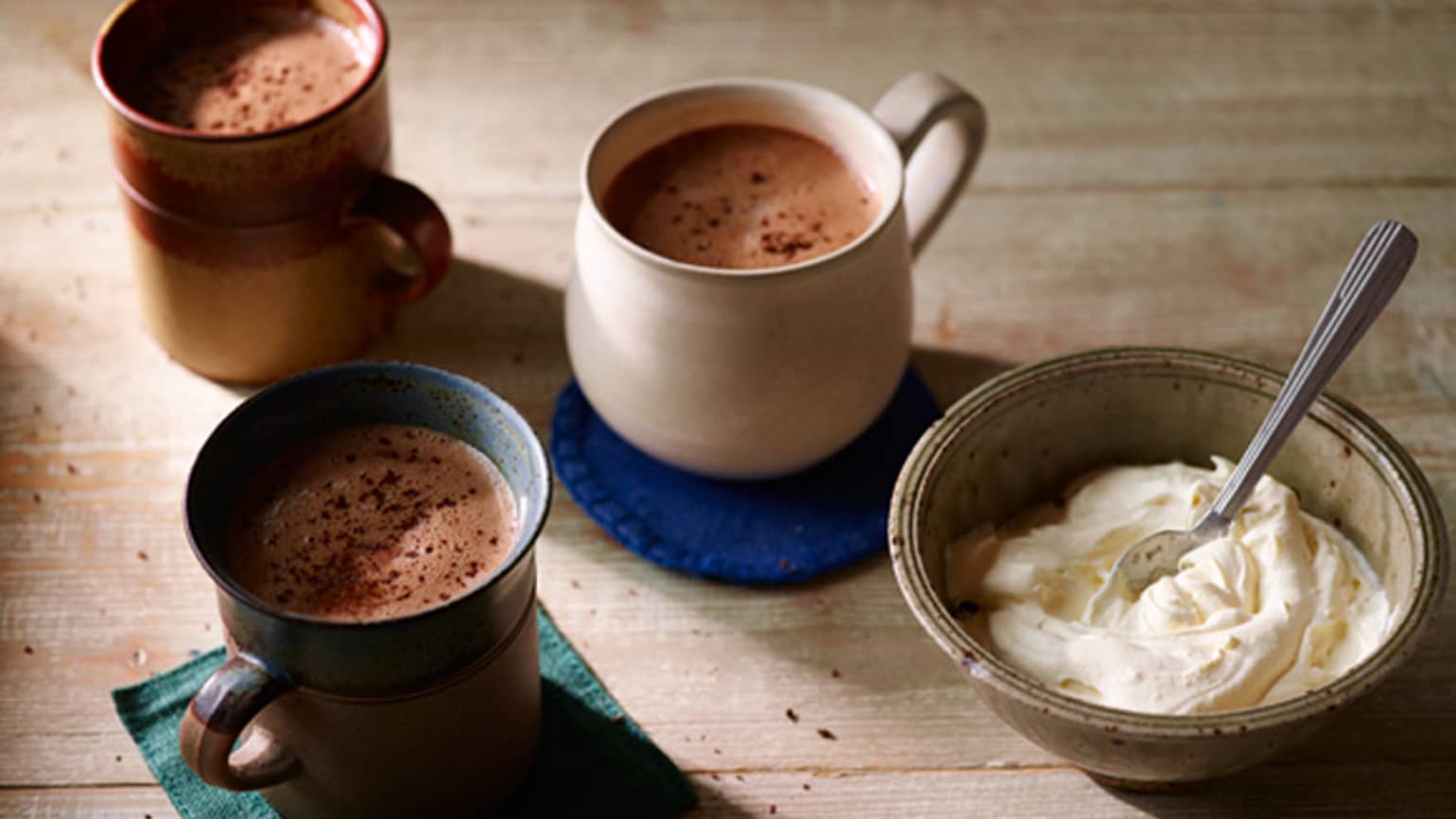 Mexican Hot Cocoa
Enjoy this Mexican hot cocoa spiced with fiery flavoured ancho chilli – a perfect slow-cooked drink for a cold evening.
Total Time
2 Hours
15 Minutes
Ingredient List
Hot Cocoa
1 litre whole or semi-skimmed milk
150g light soft brown sugar
2 tablespoons instant espresso coffee powder or granules
2 teaspoons vanilla extract
175g dark chocolate, chopped
2 cinnamon sticks
1 dried ancho chilli
To Serve
Finely grated chocolate
Whipped cream
Preparation
Pour the milk and 360ml hot water into a slow cooker pot. Stir in the brown sugar, coffee powder, vanilla extract, chocolate, cinnamon sticks and the ancho chilli.
Cover and cook on a low heat setting for 2-3 hours. Stir the hot cocoa and remove the cinnamon sticks and ancho chilli before serving. Serve in mugs topped with finely grated chocolate and a spoonful of whipped cream, if you like.
Expert Tips
Mexican hot chocolate is usually frothy when served. To achieve this effect, vigorously stir the hot cocoa with a balloon whisk until very frothy just before pouring into mugs to serve.
If you cannot find any dried ancho chillies, use a regular dried chilli, but the heat will be a little less intense.