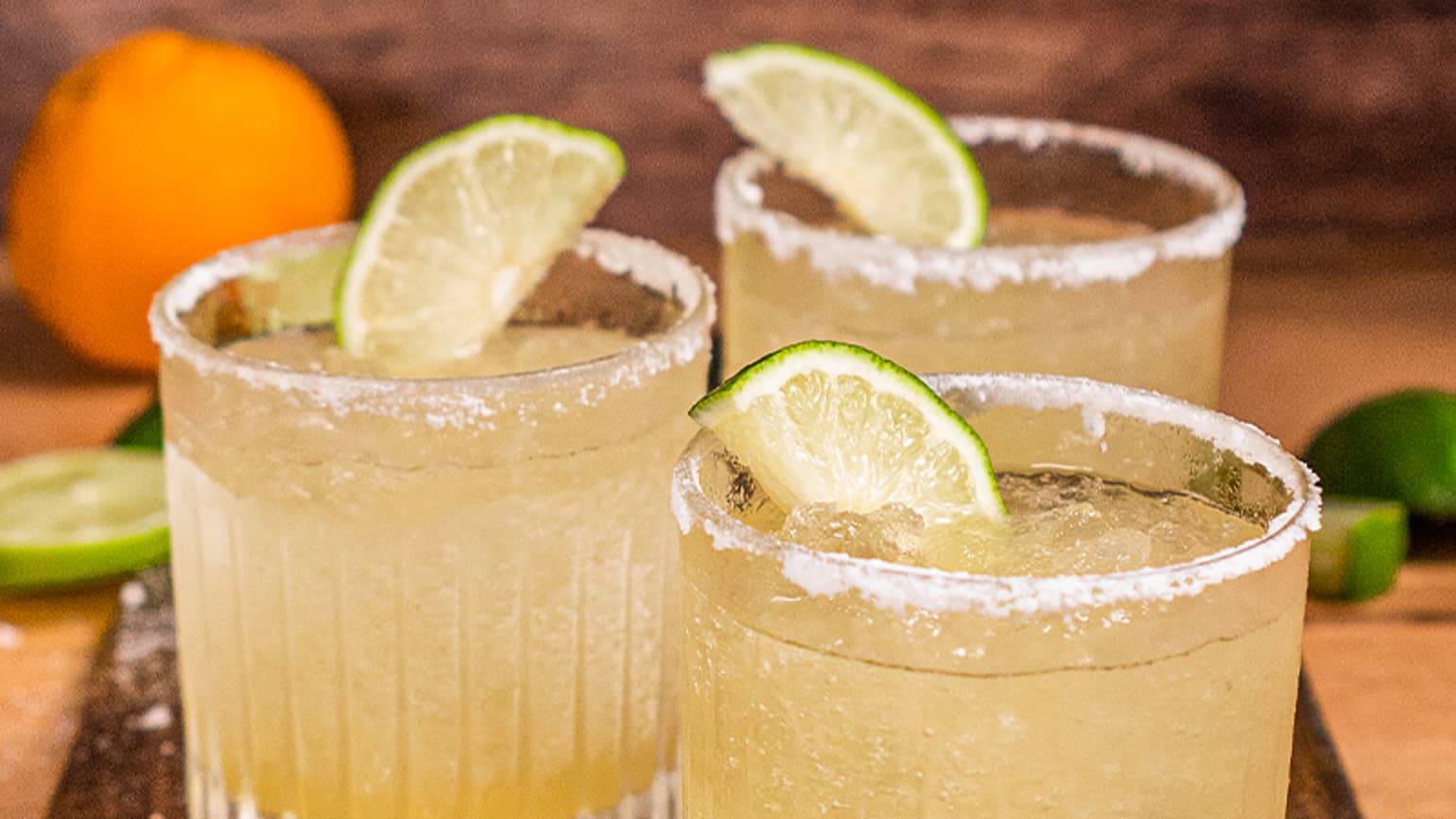 Mexican Margaritas
Get the party started with this perfect blend of lime and orange-liqueur in an icy tequila slush.
Ingredient List
325 ml orange-flavored liqueur
250 ml lime juice
30 ml to 45 ml icing sugar, if desired
1 L ice cubes, crushed
2limes, cut into wedges, if desired
125 ml coarse salt, if desired
150 ml tequila
Preparation
In blender or food processor, place orange liqueur, lime juice, icing sugar and ice. Cover and blend until smooth. Spoon into non-metal freezer container. Cover and freeze until almost firm, approx. 2 to 2 1/2 hours. If mixture freezes completely, let stand at room temperature about 30 minutes.
Into blender or food processor, spoon orange liqueur mixture; blend until slushy.
Rub rims of glasses with lime wedges; dip in salt to coat. Place 125 ml slush in each salt-rimmed glass; add 15ml to 30 ml tequila. Garnish with lime wedges.