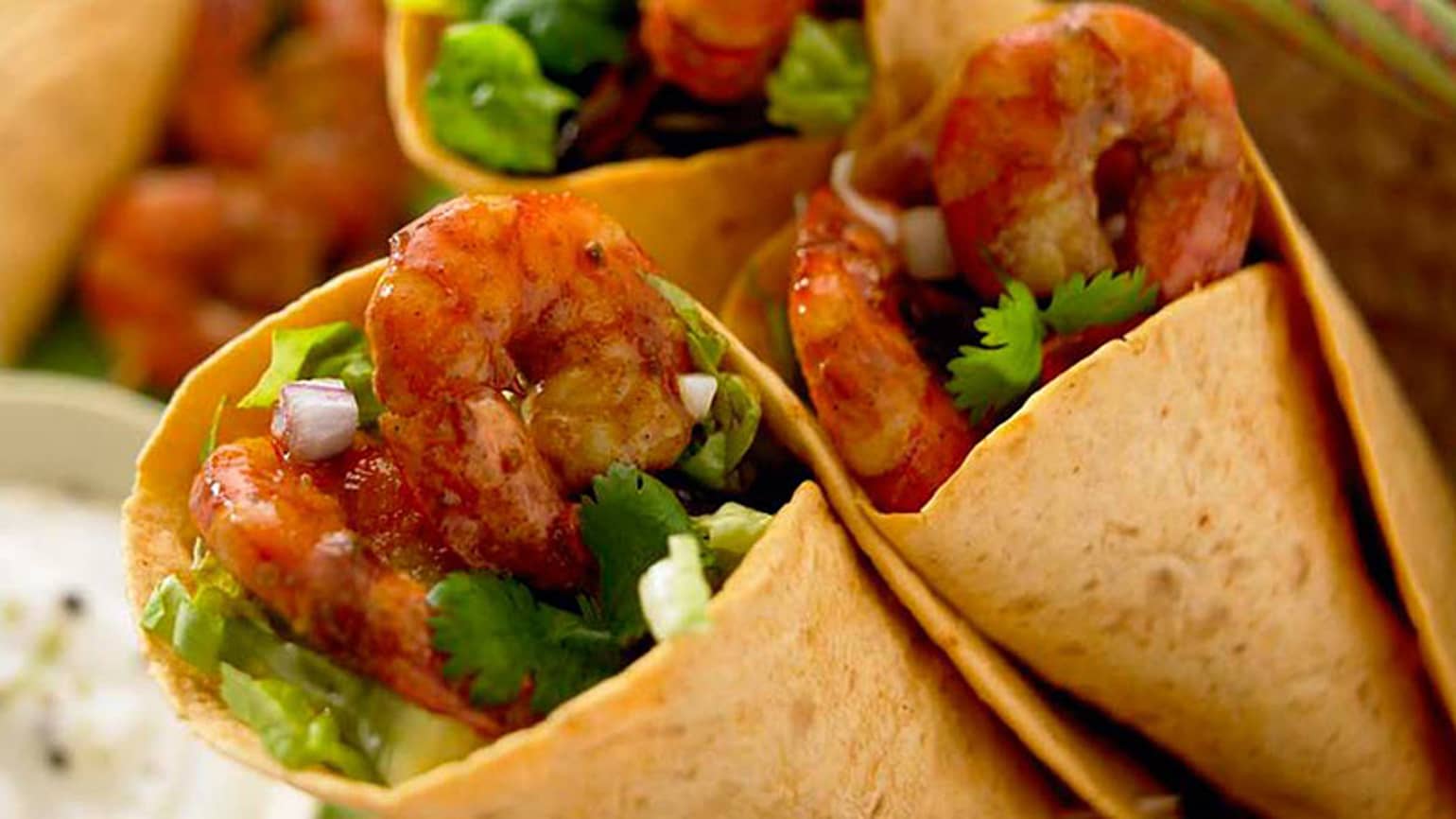 Prawn Fajitas
Fresh, juicy prawns with lime zest and coriander wrapped up with crispy lettuce and tangy salsa in our soft, oven baked tortillas full of smoky Mexican flavour
Ingredient List
1 Old El Paso™ Spice Mix for Original Smoky BBQ Fajitas
8 skewers
1, 8 pack Old El Paso™ Soft Flour Tortillas
500 glarge un-cooked prawns, peeled and de-veined
2 fresh limes, juice and zest
1 medium head lettuce
1 medium red onion, yellow or orange pepper, thinly sliced
Coriander (chopped)
2 tbsp of vegetable or olive oil
Plenty of cool sour cream to serve
Preparation
Rustle up these chilli and lime prawn fajitas by mixing up the rich Roasted Tomato & Red Pepper Fajita Spice Mix in a bowl with the juice and zest of the 2 limes along with the oil.
Throw the prawns into a large bowl and coat well with the zesty spice mixture. Thread the prawns onto skewers and BBQ over a moderate heat for 2-3 minutes each side.
Make sure the prawns are thoroughly cooked through, then take them out and toss them in the leftover lime zest and smokey spice mix to give them some extra flavour.
Warm the tortillas until they're soft and toasty by following the instructions on the pack or warming them on the BBQ.
Throw the smokey lime prawns into the warm tortilla and load it up with up some crispy lettuce and a dollop of cool sour cream. Wrap it up and share with your amigos.