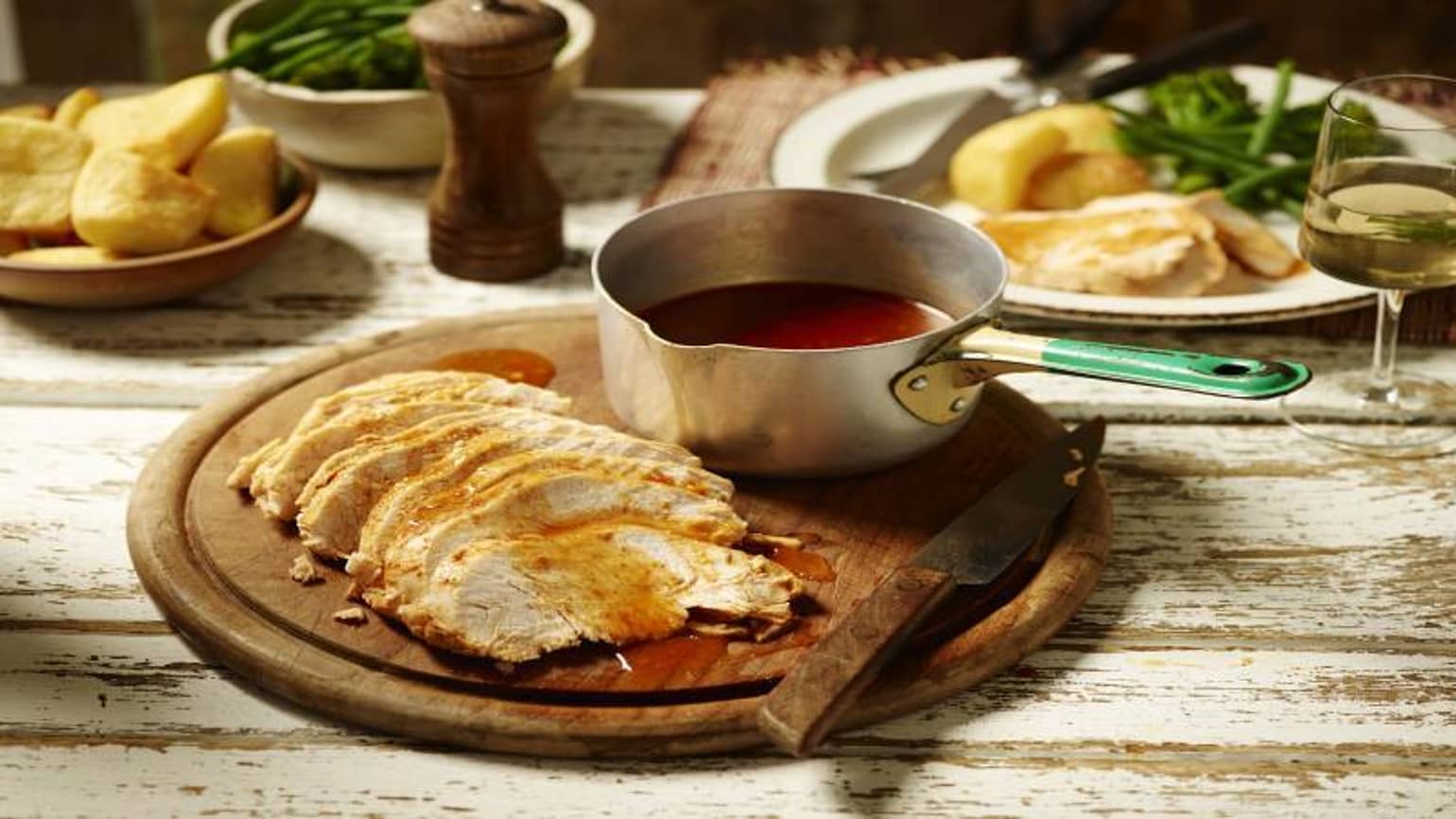 Slow-Cooker Taco-Spiced Turkey
Try a new version of turkey at your get together, using taco seasoning mix and honey! It will be a full-flavored hit with friends and family, and thanks to the slow cooker will be the easiest turkey you have ever made!
Total Time
4 Hours
20 Minutes
Ingredient List
1 pack Old El Paso™ Garlic & Paprika Seasoning Mix for Tacos
60 ml honey
2 tablespoons butter, melted
1 turkey breast half (about 800 g)
240 ml chicken stock
1 tablespoon cornflour
1 tablespoon water
Preparation
Mix the taco seasoning, honey and butter together in a small bowl. Rub under and over the skin of the turkey breast. Marinade for 1 hour, or overnight.
Pour the chicken stock into a slow cooker and add in the turkey. Cover and cook on a Low heat setting for 2 to 3 hours or until the juice of the turkey is clear when the centre of the thickest part is cut. Remove from the cooker and let the turkey rest, covered with foil, for 10 minutes.
Pour the cooking juices into a small pan and bring to a boil. Blend the cornflour and water to a smooth paste and stir into the pan. Simmer for 3 to 4 minutes, stirring until thickened.
Remove the skin from the turkey, slice and serve with the sauce.
Expert Tips
Serve in the traditional way with roast potatoes, vegetables and gravy or make a club sandwich by layering the turkey slices in between bread with lettuce, tomato, mayonnaise and cheese.