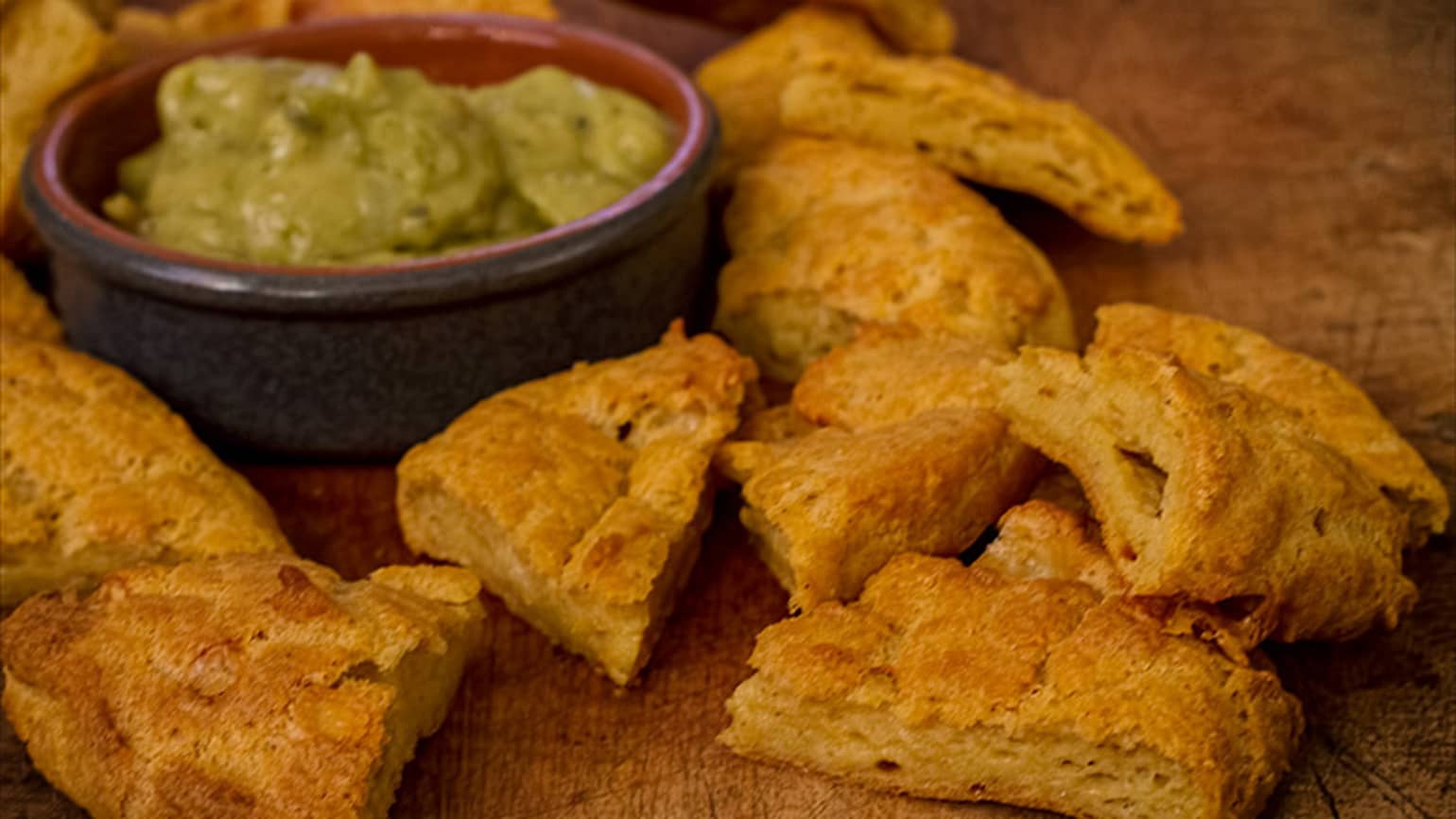 Smoky Barbeque Spiked Cheese Gougeres
A gougere is a cheesy pastry made with dough. They make a fantastic accompaniment for your meal and are great for dipping in ours guacamole.
Ingredient List
55 g unsalted butter
150 ml water
70 g plain flour sifted
2 large free range eggs
1 tbsp Old El Paso™ Smoky BBQ Fajitas Spice Mix
70 g grated cheese gruyere, cheddar or comte
Preparation
Place butter and 150ml of water and bring to a simmer.
When the butter has melted quickly add the flour and stir over the heat until it forms a thick paste.
Allow to cool to room temperature.
Set oven to 190C.
Add one egg to the paste and stir fully until combined. Repeat with the second egg.
Add the grated cheese and the Old El Paso Spice Mix for Original Smoky BBQ Fajitas and beat in.
Line a baking sheet with greaseproof paper and scope out the mix to form 6 large piles. Bake for about 30-35 minutes until golden brown and risen. Undercooked Gougeres will deflate on cooling.
Allow to cool slightly, cut into rough quarters and serve with Old El Paso Chunky Guacamole and Old El Paso Cool Soured Cream Topping as dips.