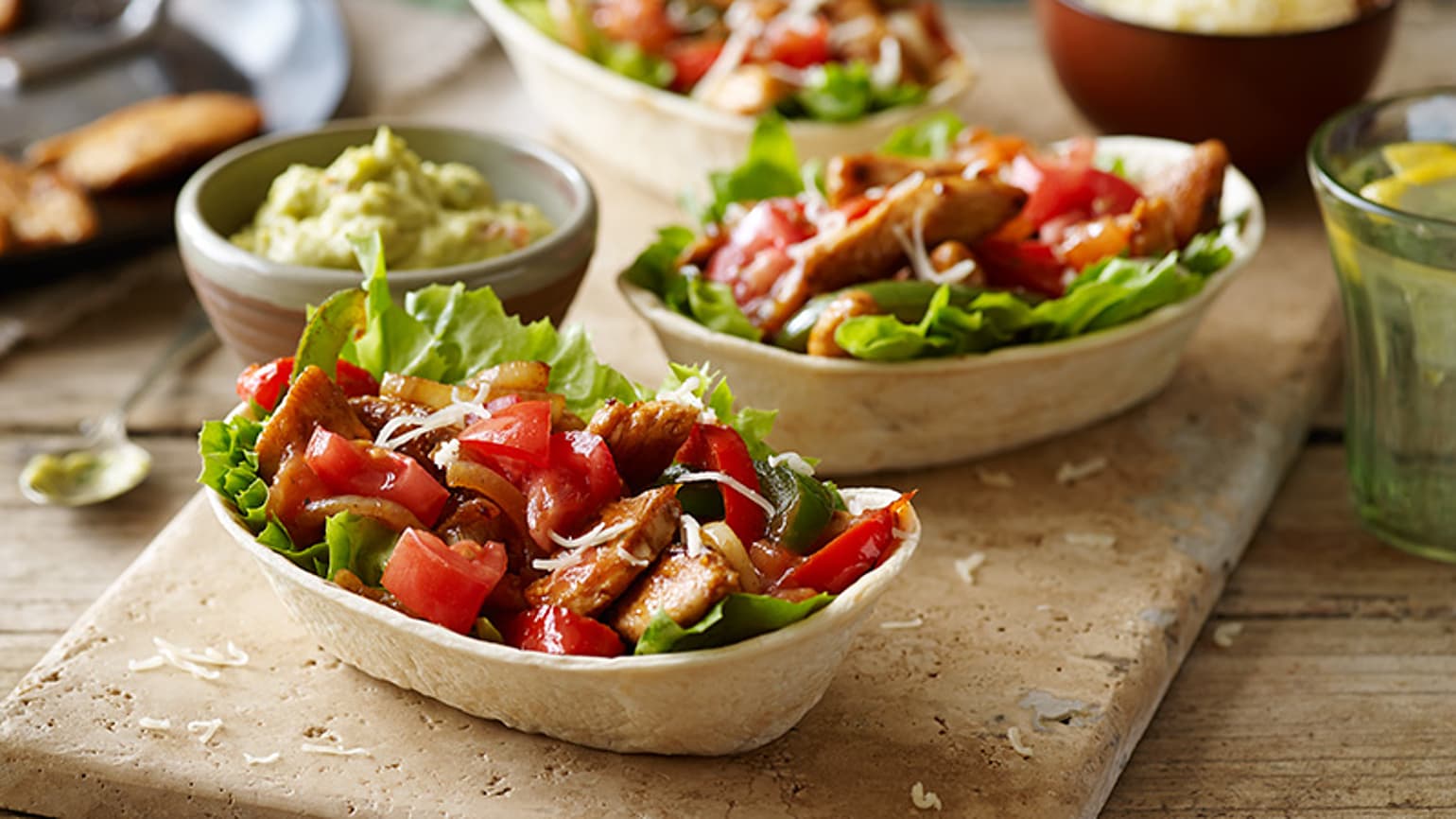 Smoky BBQ Stand 'N' Stuff Soft Chicken Tacos
Old El Paso's soft chicken taco recipe is the perfect dish for enjoying with friends and family, packed with chicken, cheese, tomatoes and lettuce.
Ingredient List
1 Old El Paso™ Smoky BBQ Stand 'N' Stuff Soft Tacos Kit
500 g chicken breast, diced
1 lettuce, shredded
2 tomatoes, diced
125 g grated cheese
Preparation
Sizzle your Filling
In a hot pan, add a splash of oil and cook your chicken through until piping hot, and slightly browned on the edge. Then drain off any excess liquid and sprinkle in the Smoky BBQ Seasoning Mix, before adding 50 ml of cold water to the pan. When it is boiling, it's time to stir it up. Reduce the heat to a simmer and leave uncovered for 10 minutes, stirring occasionally.
Warm It Up
Take the tortillas out of their packaging – it is important not to oven heat or microwave the soft tortilla shells in the plastic packaging. To heat in the microwave, put them on a microwaveable plate, on full power, for 30 seconds. To oven heat, pre-heat the over to 165⁰C (same for fan assisted ovens) / gas mark 3 and wrap the tortilla shells in foil before placing on a baking tray in the oven for 7-9 minutes.
Stand, Fill & Top
Fill your Stand 'N' Stuff Soft Flour Tortillas with your freshly cooked smoky BBQ chicken filling and top with freshly diced tomatoes, chopped lettuce, the provided Taco Salsa and grated cheese – then get stuck in!