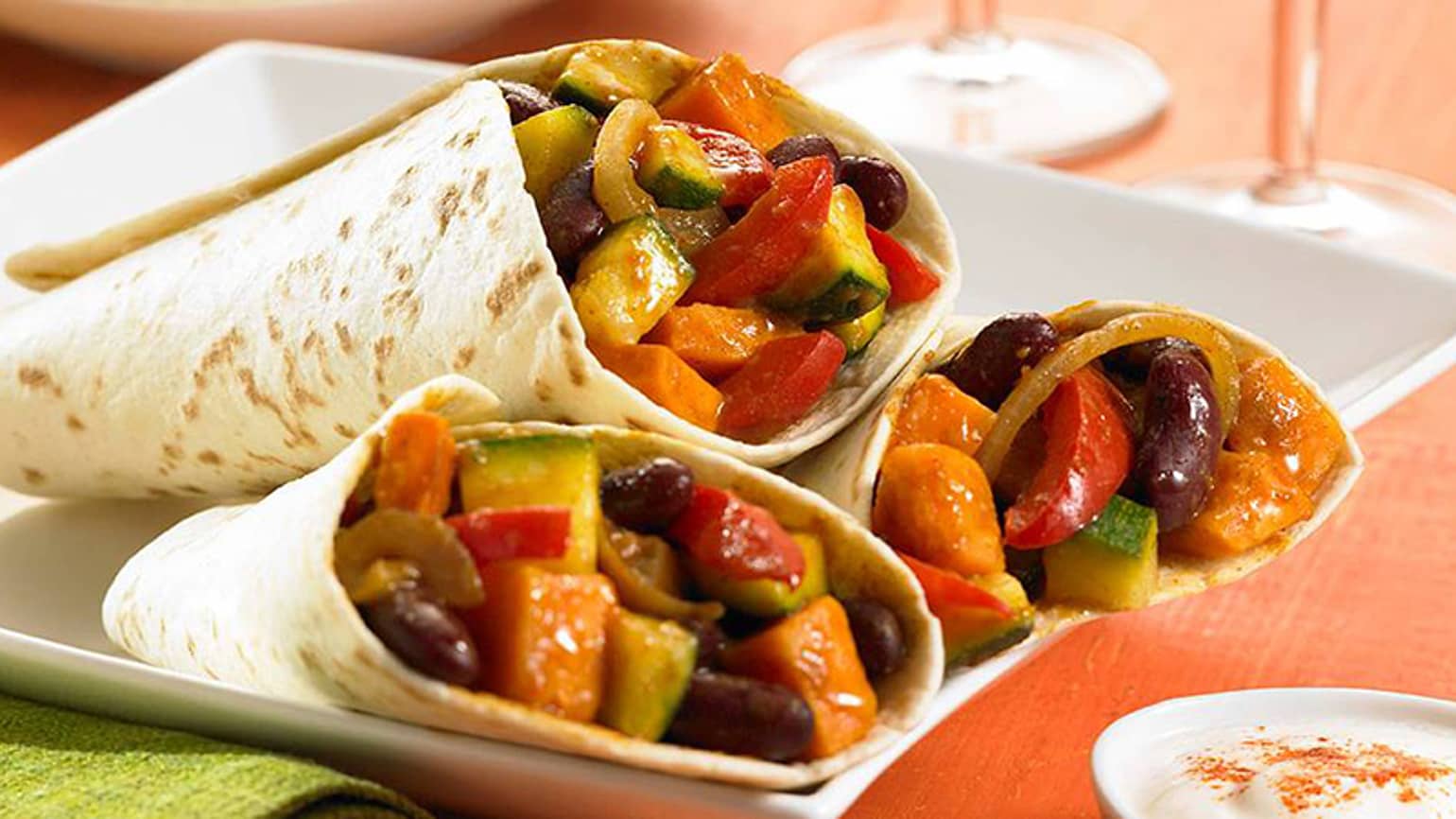 Sweet Potato & Bean Burritos
Lightly spiced sweet potato and hearty chilli vegetables, all wrapped up with cheese and chunky salsa in a toasty vegetarian burrito.
Ingredient List
1 Old El Paso™ Beef & Bean Chilli Burrito Kit
1 courgette, diced
1 red pepper, deseeded and sliced
1 tbsp corn oil
250 g sweet potato - peeled and cut into small chunks
100 g grated cheddar cheese
1 can (400 g) red kidney beans, drained and rinsed
1 onion, sliced
Preparation
Heat up the oil in a large pan and throw in the onion and sweet potato, cook for 2-3 minutes. Stirring occasionally.
Mix in the courgette and fresh pepper. Cook for another 2-3 minutes, and then add the rich Tomato Bean Stir-in Sauce with 225 ml of warm water.
Cover up the pan and cook over a medium heat for 10 minutes, giving it a stir every now and then.
Toss in the kidney beans, then cover and simmer for another 5 minutes, until the vegetables are tender.
Warm the Soft Flour Tortillas following the instructions on the pack.
Lay it all out for the whole family to stuck into. Grab a tortilla, spoon in some of the sweet potato and bean mix, and top it off with cheese and Thick 'n' Chunky Salsa. Roll it up and wolf it down.