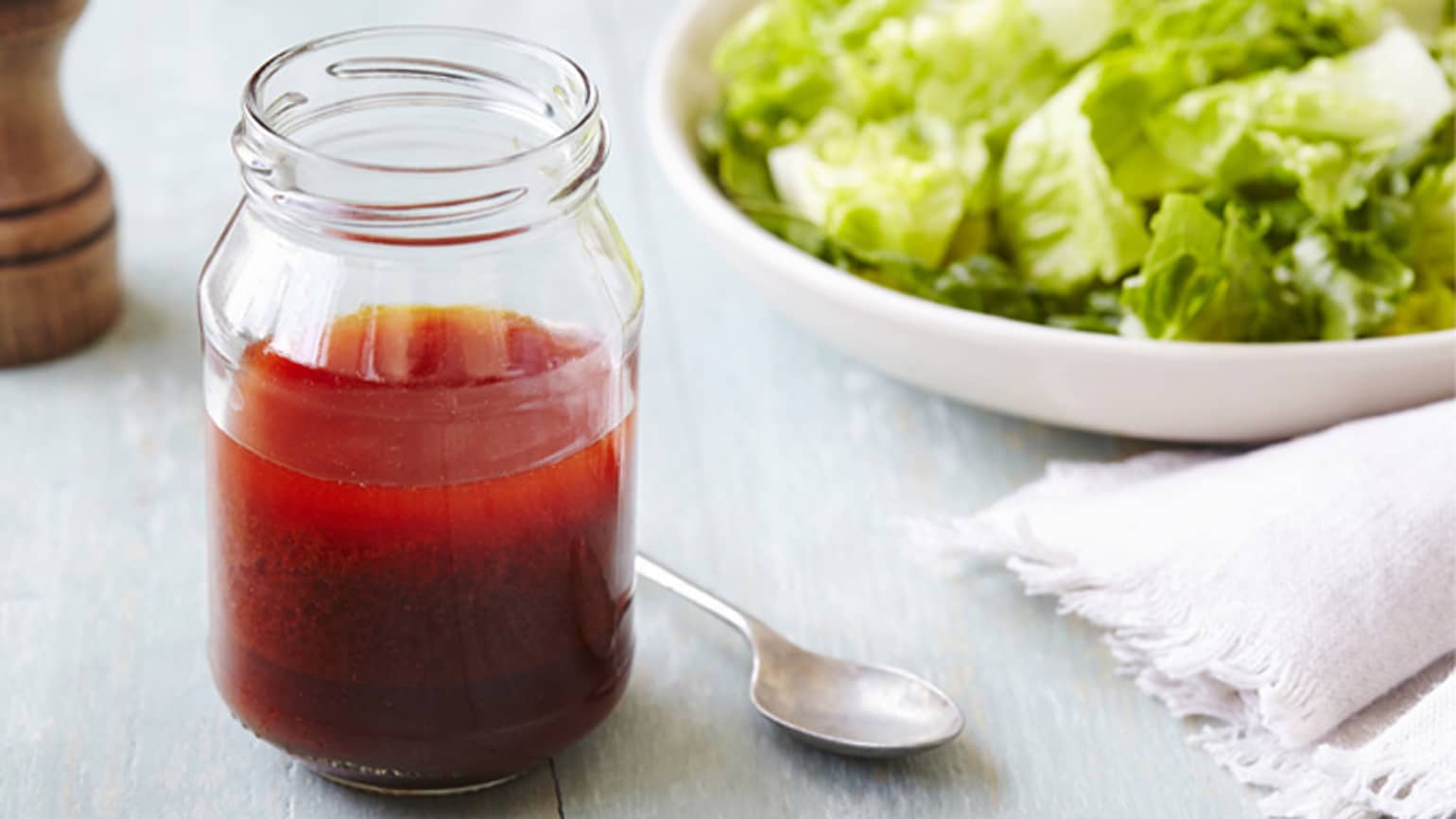 Vegan Southwestern Vinaigrette
Make your own easy vegan vinaigrette that's perfect on green salads, roasted vegetables, grain bowls and more! Adding Old El Paso™ seasoning mix transforms basic oil and vinegar into an easy, flavourful southwestern dressing that you can make in a snap.
Ingredient List
120ml red wine vinegar
60ml vegetable oil or olive oil
2 teaspoons Old El Paso™ Sweet Paprika & Garlic Seasoning Mix for Tacos
2 teaspoons organic caster sugar (see Tips)
Preparation
Mix all the ingredients into a container with a tight fitting lid (a clean jam jar is ideal). Shake until combined.
Expert Tips
Not all sugars are vegan. Look for organic caster sugar when shopping for vegan dishes.
Use this vinaigrette on pasta salad with corn and black beans, drizzled over grain bowls or on grilled or roasted vegetables.
Make it your own! Try other vinegars or citrus juices in place of the red wine vinegar.
Cooking Vegan? Always read labels to make sure each recipe ingredient is vegan. Products and ingredient sources can change.