THE SLAM DUNK #MESSFREECHALLENGE IS COMING TO THE UK!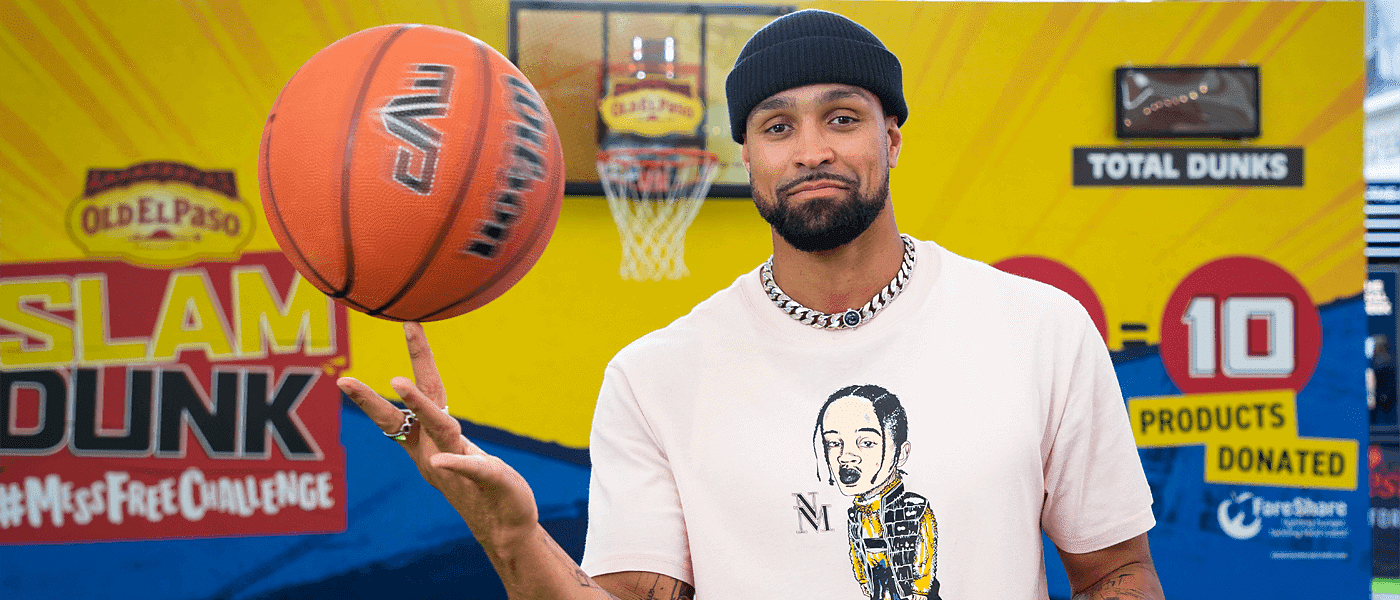 The new Slam Dunk #MessFreeChallenge kicks off this summer with a basketball-themed social media activation supported by a pop-up billboard complete with a basketball hoop which landed at London's Westfield Stratford on 28th July. Ashley and Jordan Banjo grab an Old El Paso Tortilla Pocket™ and show off their best slam dunk - all while keeping the delicious wrap intact (made easier by its revolutionary sealed bottom!)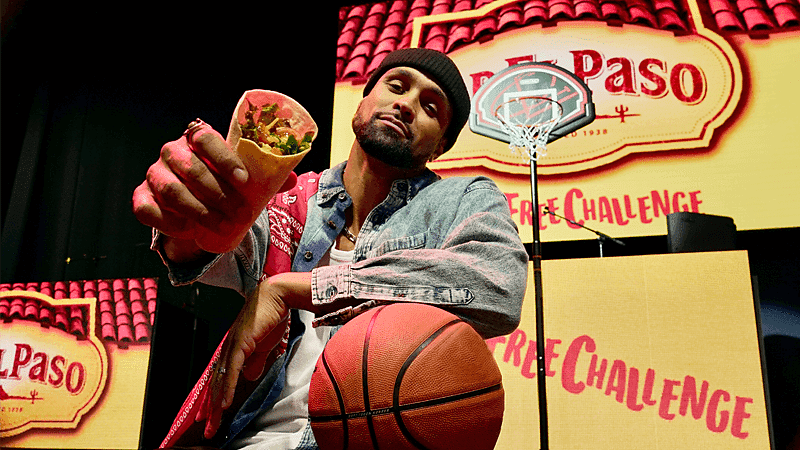 Smashing the #MessFreeChallenge with Old El Paso Tortilla Pockets™
With an Old El Paso Tortilla Pocket™ in one hand, and basketball in the other, Ashley delighted his fans on social media with a slam dunk to kick off the Old El Paso Slam Dunk #MessFreeChallenge in the UK! Athletes and celebrities across the world have joined the #MessFreeChallenge movement to spread the momentum. All frills, and no spills, we're excited to see how far our Old El Paso Tortilla Pockets™ travel!
Old El Paso and FareShare
The Old El Paso Slam Dunk #MessFreeChallenge is set to continue the great work which went viral last year. In partnership with Andy Murray, Old El Paso donated 20,000 products to FareShare, the UK's largest charity fighting hunger and food waste. This year, we're hoping to increase this to over 35,000 in the UK and 200,000 products globally.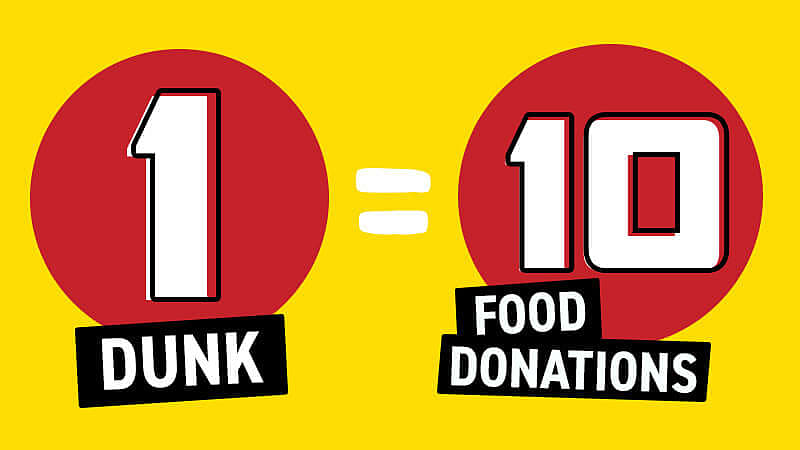 So Grab a Tortilla Pocket and Get Dunking!
For every share of your own Slam Dunk #MessFreeChallenge video on Instagram or Facebook, Old El Paso will donate 10 additional Mexican meal products.
Just make sure to use the hashtag #messfreechallenge and tag @oldelpasouk No matter if you're an avid basketball player or a creative content creator, show us your own unique dunks and join Old El Paso for a great cause and be a force for good.
Here's How
IN 3 EASY STEPS: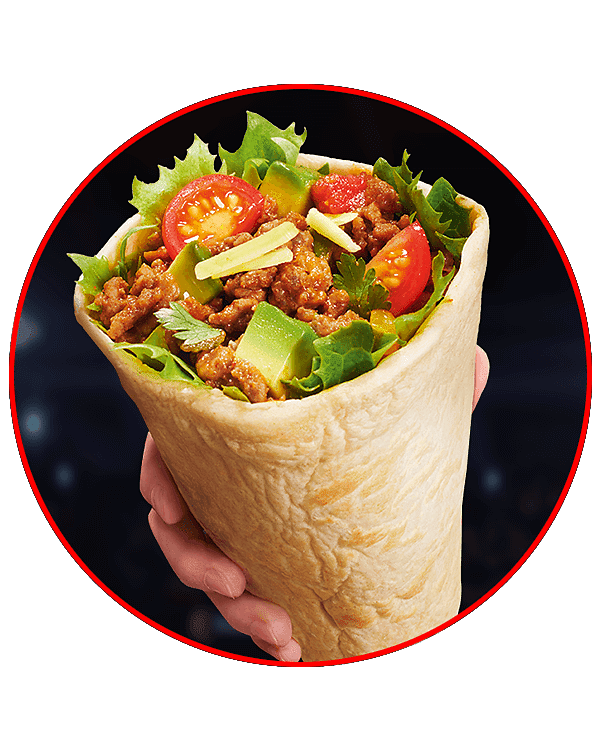 #1 GET YOUR TORTILLA POCKET
Select your preferred retailer like Tesco, ASDA or Sainsbury's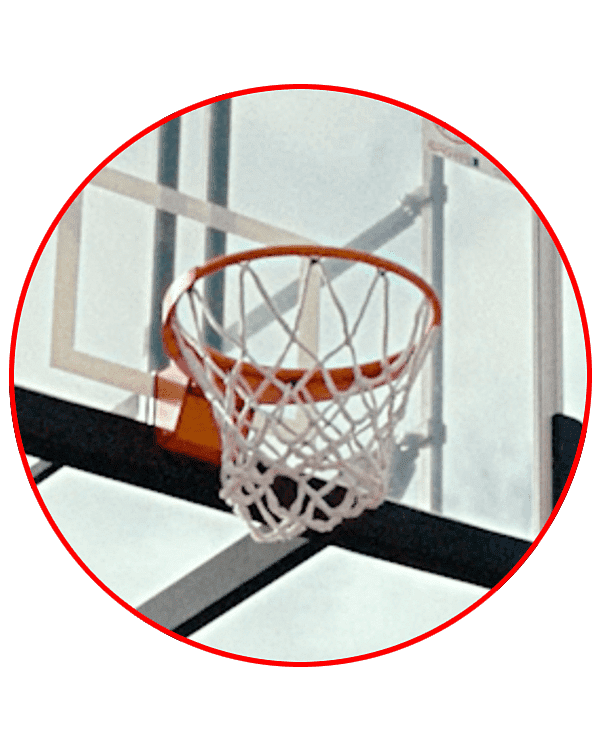 #2 GET A VIDEO OF YOU DUNKING MESS FREE!
It doesn't have to be an official hoop as long as you are dunking mess-free! Get a friend to record you!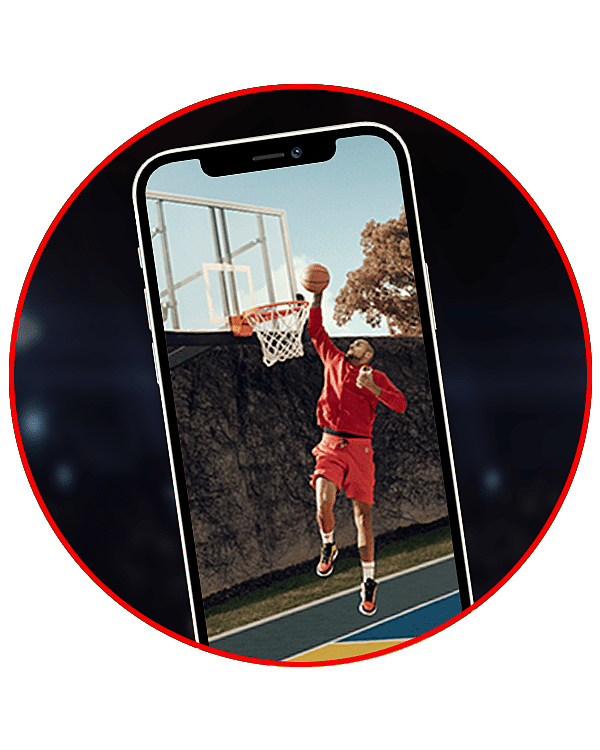 #3 POST YOUR VIDEO ON YOUR INSTAGRAM
Important! Don't forget to add the below in your caption so we can see your dunk and count you in!
#MessFreeChallenge @oldelpasouk
SLAM DUNK #MESSFREECHALLENGE GALLERY​
Nick Kyrgios

Sandrine Gruda

Tony Parker

Ashley Banjo