Bonfire Night at Home Ideas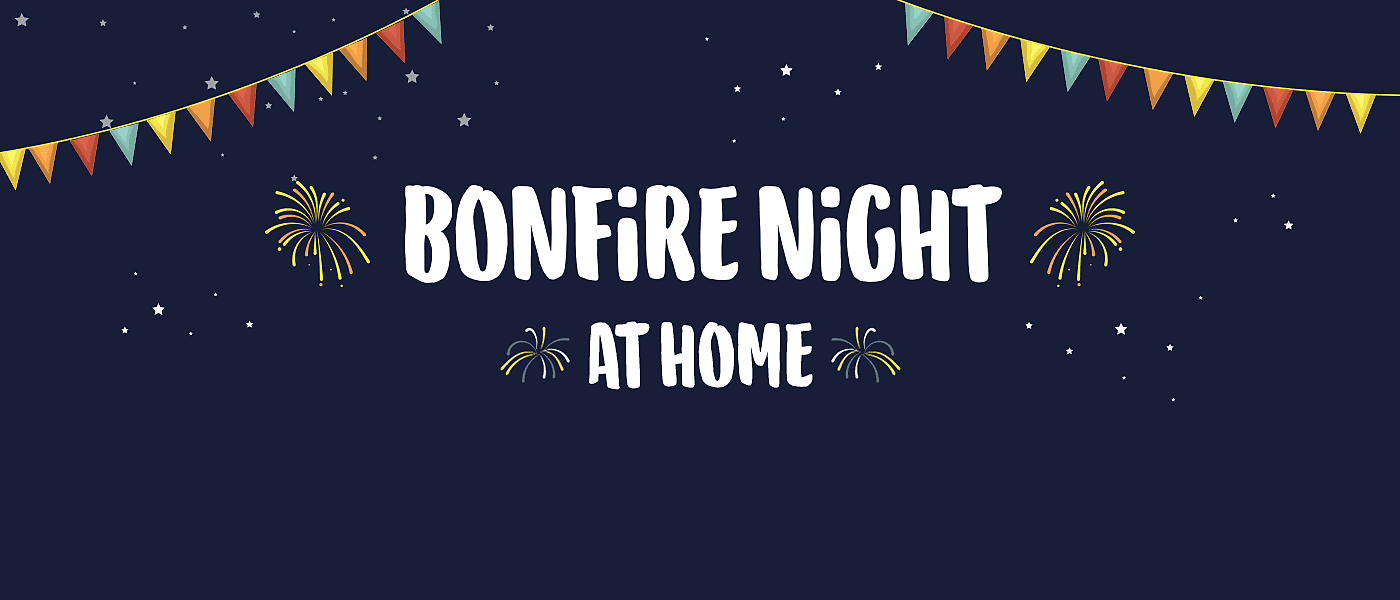 Ignite the spirit of Bonfire Night from the comfort of your home with our delightful guide. From twinkling sparkler ideas to creative crafts, and mouth-watering recipes, here's your blueprint for a magical Bonfire Night at home.
What is Bonfire Night?
Remember the historical gunpowder plot of November 5, 1605, while enjoying the contemporary festivities of Bonfire Night. Gather around, reminisce about the tales of Guy Fawkes, and celebrate the vibrant tradition that lights up the autumn sky.

Bonfire Night Tips
Wrap up warmly. As the night's chill sets in, stay cozy by piling on layers. Set up a designated area for warm clothing, ensuring gloves and scarves are within reach as you revel in the night's activities.
Illuminate your space. Transform your garden into a twinkling wonderland with fairy lights draped along fences and tree branches. Opt for solar or battery-powered LEDs for a bright and eco-friendly choice.
Try glowing accessories. Add a sparkle to the night with glow-in-the-dark accessories. Kids and adults alike will enjoy sporting glowing bangles, necklaces, or even glow sticks as they dance around the bonfire.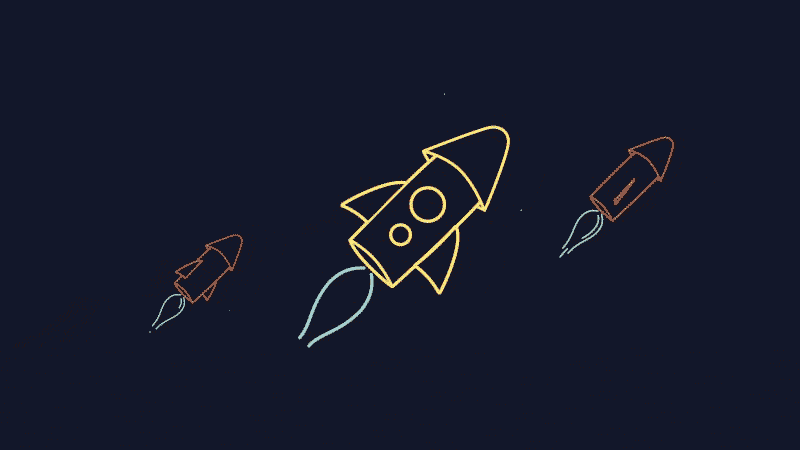 Bonfire Night Crafts
Sparkler rings. Engage the little ones with fun crafts like sparkler rings made from glittery pipe cleaners or cardboard rockets decorated with colourful papers and glitters. Create miniature paper 'Guys' as a modern, safe twist to the tradition.
Cardboard rockets: Don't throw your empty toilet rolls away! Combine the with tissue paper, coloured cardboard and loads of glitter to make mini rockets.
Paper Guys: Traditional Guys tend to be life-sized, but if that's not an option, why not try a small version instead? Cut out a paper figure and decorate how you like!
Ensure a safe sparkler experience with our tips below.


1. Read the Instructions

First things first, take a good look at the instructions on your sparkler packet. Also, make sure to keep the powder dry and store them well away from your bonfire when they're not in use.

2. Stay safe

Before you dive in, protect your fingers by slipping on some gloves and be sure to tuck away any loose scarves or fabrics. Keep a bucket of water nearby to safely extinguish the sparklers once you're finished.

3. Keep a Distance

Remember to use a handheld lighter or matches (and not your bonfire) to ignite the sparklers. Hold them at arm's length during the lighting process. After that, maintain a safe distance from others as you create your sparkling letters, draw shapes, or weave your enchanting spells!
Explore
Bonfire Night Recipes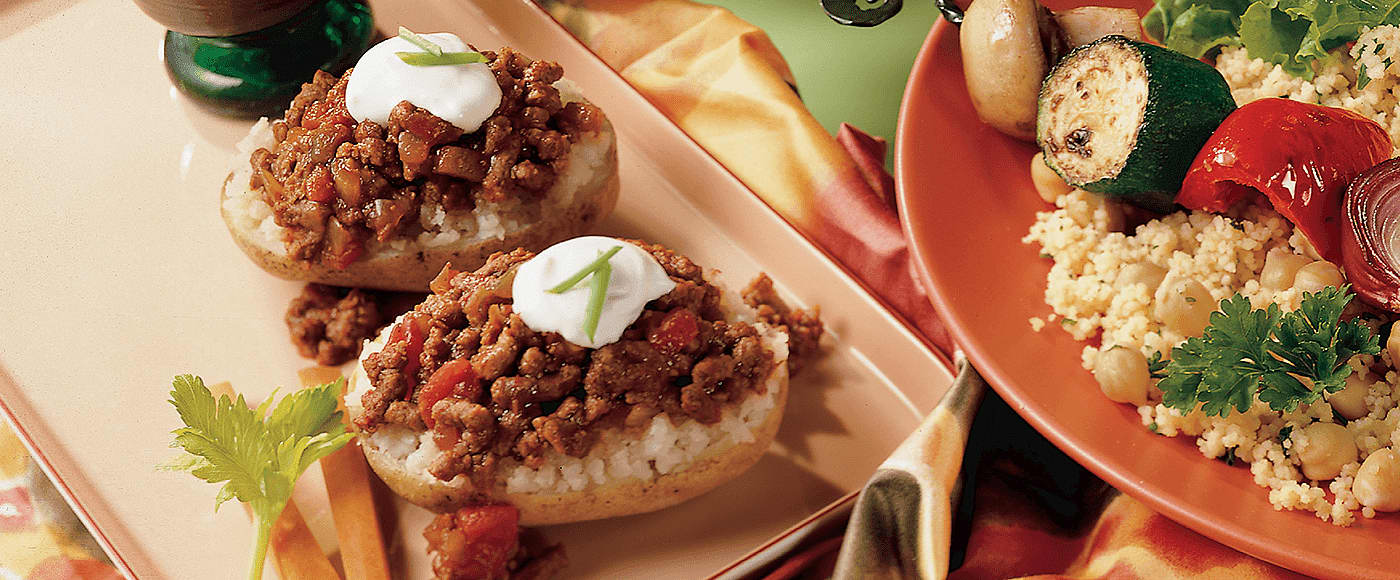 Mexi Topped Potatoes
Quick and easy, these vegetarian Mexican topped potatoes are ready in 15 minutes!
Recipe Name
Mexi Topped Potatoes
Total Time
15 minutes
Spice Level
Mild
Servings
2
Ingredients
2 medium baking potatoes
250g frozen meat-free vegetarian mince
175g Old El Paso™ Thick 'N' Chunky Salsa
1 teaspoon mild chili powder
2 tablespoons Old El Paso™ Soured Cream
Fresh chopped chives, to garnish
Preparation
Pierce the potatoes with a fork. Place on microwave-safe paper towel in the microwave. Microwave on High for 5-7 minutes or until tender, turning and rearranging potatoes once halfway through cooking.
Meanwhile, mix the frozen vegetarian mince, salsa, chili powder and 60ml of water in a medium saucepan. Bring to a gentle simmer and cook over a low heat for 4-5 minutes or until thoroughly heated, stirring occasionally.
To serve, cut the potatoes in half lengthwise and mash the flesh with a fork. Season to taste with salt and pepper. Spoon the vegetarian mince mixture over potatoes and top each with a dollop of soured cream and garnish with chopped chives.
Expert Tips
These are great served with extra toppings such as grated cheese, coriander, chopped spring onions, diced tomatoes or chopped red pepper.
You can easily double or triple this recipe to serve more people, but only cook 2 potatoes at a time in the microwave.
Cooking Vegetarian? Always read labels to make sure each recipe ingredient is vegetarian. Products and ingredient sources can change.