Christmas Leftovers Recipes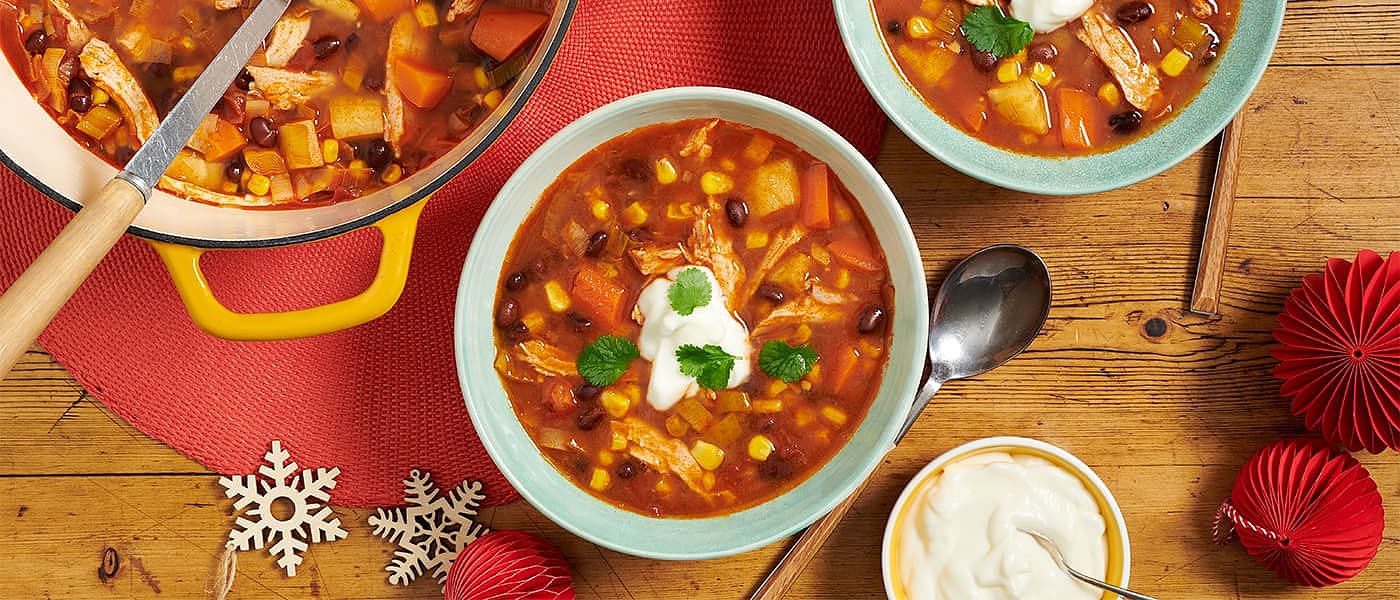 Wondering what to do with your Christmas leftovers this year? While you may be tempted to just throw them away, you'll miss out on the chance to create more delicious dishes to enjoy long after Santa has been and gone! To give you some ideas, we've pulled together some great Christmas leftovers recipes to try with the help of our friends at Jus-Rol™, Green Giant™ and Häagen-Dazs™.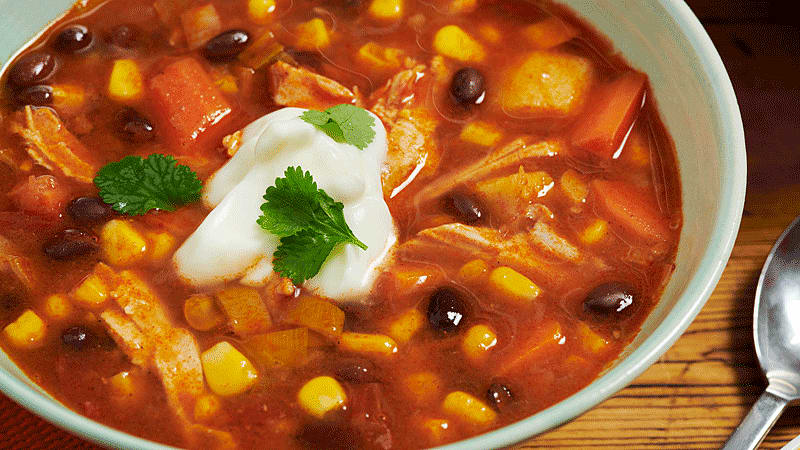 Chilli Turkey, Sweetcorn & Black Bean Soup
Like a little spice in your soup? Then, you're in for a treat! Transform leftover turkey with our delicious Chilli Seasoning Mix and combine your Christmas leftovers with items you've already got in the cupboard to make this winter warmer. Dig out a tin of Green Giant™ Sweet Corn and load it in with leftover carrots and parsnips to get your five-a-day in between the Christmas chocolate!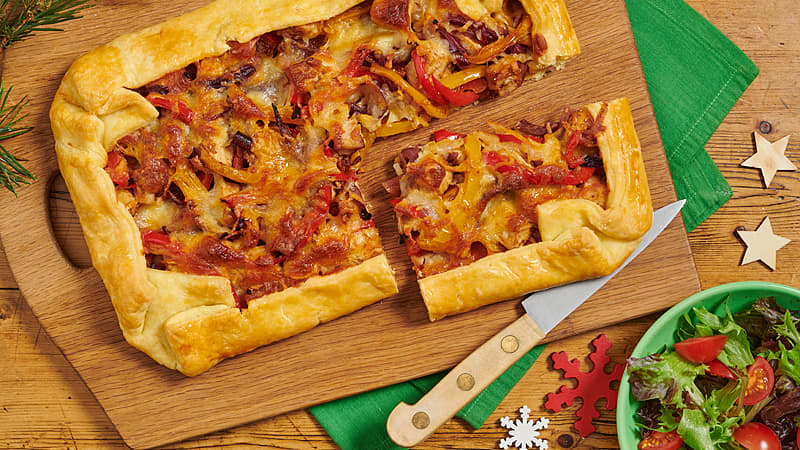 Rustic Leftover Turkey Pie
Mince Pies with Häagen-Dazs™ Ice Cream
Try a Mexican-inspired twist on traditional mince pies with a little bit of indulgence on the side, because it's still the festive season after all! This recipe takes our trusty Flour Tortillas and uses them to make cases for sweet mincemeat with cinnamon. But, the best part? Serve with a big scoop of Häagen-Dazs™ Salted Caramel ice cream to complete the dessert of dreams!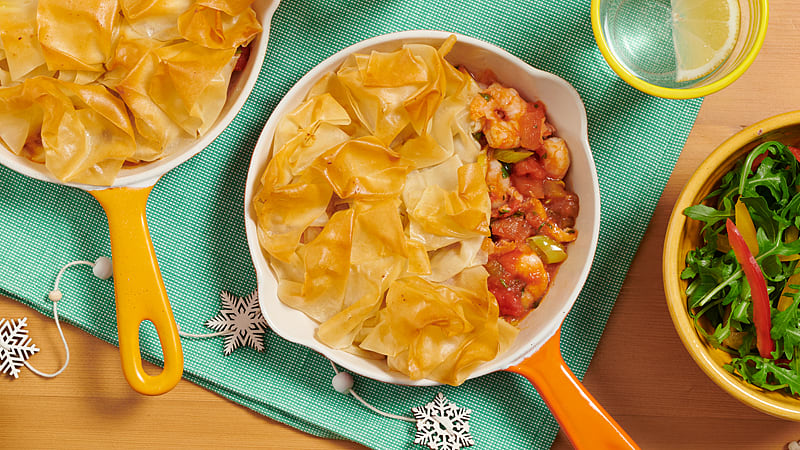 Salsa Seafood Filo Pies
Forget leftover turkey sandwiches – try something a little more exciting with these irresistible seafood filo pies! Whether you've got leftover prawns or salmon from the Christmas Day starters, put them to good use with some Jus-Rol™ Filo Pastry Sheets and Old El Paso™ Thick 'N' Chunky Salsa. This leftover recipe is perfect for a delicious lunch or add some salad on the side for a filling dinner!
More Ideas from
Old El Paso
We love good food and making the good noise that comes with it! That's why you'll find a variety of recipe ideas, both Mexican-inspired and beyond, as well as cooking tips and guides to enjoy. Check out more inspiration below and be sure to share your Old El Paso creations with us!