Paper Snowflake Decorations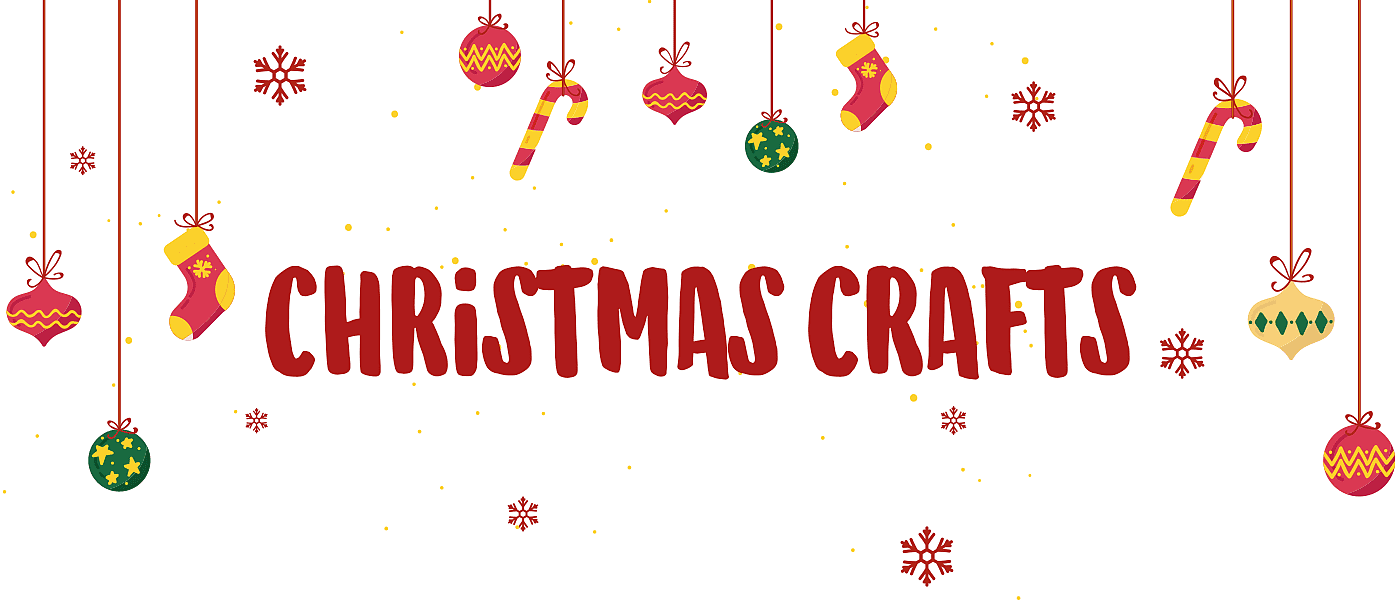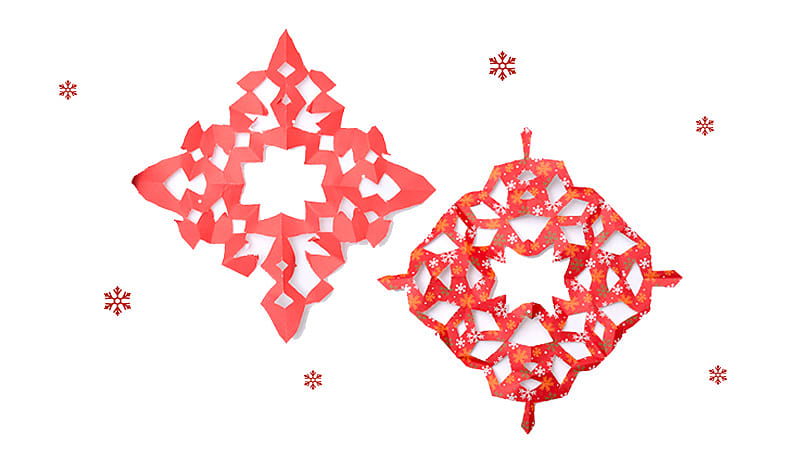 A classic Christmas craft, we'll show you how to make paper snowflakes with just two items. Yup, all your need is some square craft paper in your colour (or pattern) of choice and some scissors – it's really that simple! Just like real snowflakes, you can make each one different depending on how you fold and cut it. Get creative and see what patterns you can make with our DIY paper snowflakes!
What you'll need:
1. Square coloured craft paper
2. Scissors
Step 1: Half the paper
This craft works best with a flat surface in front of you, so you can lay your craft paper flat and fold it in half to make a perfect triangle. Then, simply fold the paper in half again to make a smaller triangle – and, yup you've guessed it, fold this in half one more time so you have a neat little triangle to work with.
Step 2: Fold the edges
Next, take one of the triangle's points and fold towards the straight edge opposite. Flip your paper over and do the same to the other point, so you have a small parcel that looks like a paper aeroplane. Fold this one more time in half and grab your scissors for the next part – be sure to get an adult to help with this!
Step 3: Cut the pattern
Now, for the fun part! Use your scissors to cut out little triangles all around the edge of your folded paper. Depending on where you do this will change the final design, so be spontaneous and see what you can create! Just be careful not to cut through the paper entirely...
Step 4: Unfold the snowflake
Once you've finished unleashing your creativity, carefully unfold the paper so you don't tear it and say hello to your beautiful snowflake! This is a fantastic craft to do with kids, as it's so simple and the design can be different every time. Why not give it a try?
Follow all the steps to make your own paper snowflakes in our video below!



Continue the festive fun
Get into the festive spirit with our interactive advent calendar, packed full of more Christmas crafts, as well as quick and easy recipes to try during the busiest month of the year. Join the countdown to Christmas and see what awaits behind each door – and don't forget to share your creations with #OldElPasoChristmas!