Halloween at Home Ideas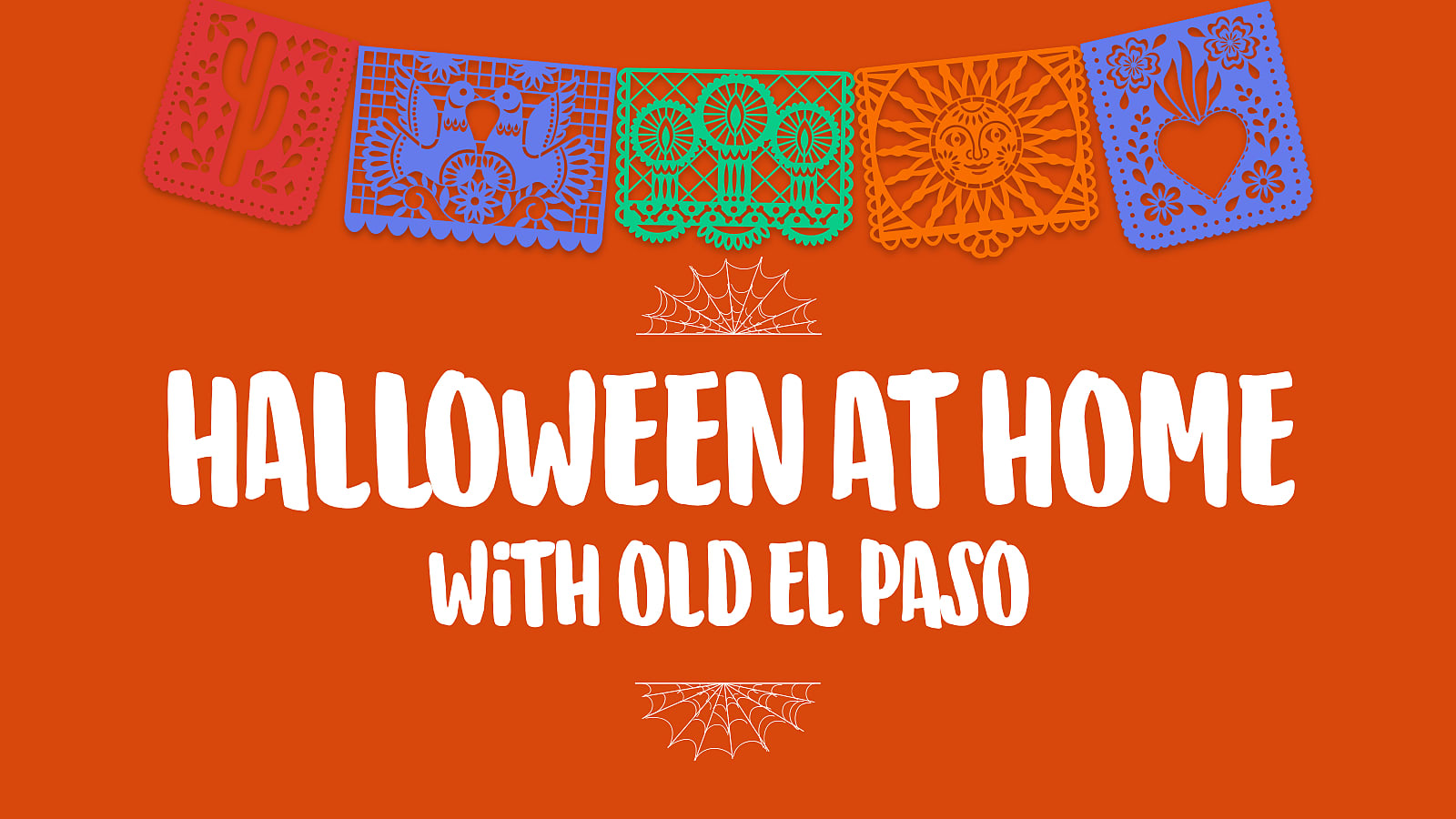 Embrace the eerie ambiance of Halloween at home with our revamped celebration ideas! From scrumptious treats and spooky beverages to engaging activities for the little ones, here's your guide to a memorable Halloween at home with family.
Toffee Apples with a Twist
Ditch the traditional bobbing for apples, and dive straight into the sweet sensation of our Toffee Apple Mini Tacos. With a hint of Mexican zest using our Mini Stand 'N' Stuff Tortillas, crafting a delightful Halloween dessert has never been more straightforward – just make sure to save some for the kids!
Recipe Name
Toffee Apple Mini Tacos
Total Time
55 minutes
Servings
12
Ingredients
30g butter, melted
1 pack Old El Paso™ Mini Stand 'N' Stuff™ Soft Flour Tortillas
2 tablespoons granulated sugar
1 1/4 teaspoon ground cinnamon
4 medium Granny Smith apples, peeled, cored and cut into 1 cm cubes
100g light soft brown sugar
1 tablespoon lemon juice
Pinch of salt
175ml double cream
2 tablespoon icing sugar
50g caramel or toffee sauce
Preparation
Preheat the oven to 200°C (180C for fan assisted ovens),gas mark 6.
Place the tortillas on a baking tray and brush lightly all over with the melted butter.
In small bowl, mix the granulated sugar with 1/4 teaspoon of the cinnamon. Sprinkle inside and outside the tortillas.
Bake 5 to 7 minutes or until browned on edges and firm to the touch. Transfer to a wire rack and cool for 10 minutes (they will crispen as they cool).
Meanwhile, combine the apples, brown sugar, lemon juice, remaining cinnamon and salt in a large non-stick frying pan and place over a medium-high heat. Cook for 9 to 11 minutes, stirring occasionally, until the apples are tender and golden.
In chilled medium bowl, beat double cream and icing sugar with electric mixer on high speed until soft peaks form.
Divide the apple mixture between the baked tortillas then top each with a spoonful of the whipped cream and a drizzle of caramel or toffee sauce and serve immediately.
Expert Tips
Sprinkle the whipped cream with a little more cinnamon for an extra spiced flavour.
Like a little tangy flavour with your sweet? Crème fraiche makes a nice substitute for the whipped cream.
You can use squirty cream or whipped dairy cream from a can instead of the whipped double cream for speed, if you like.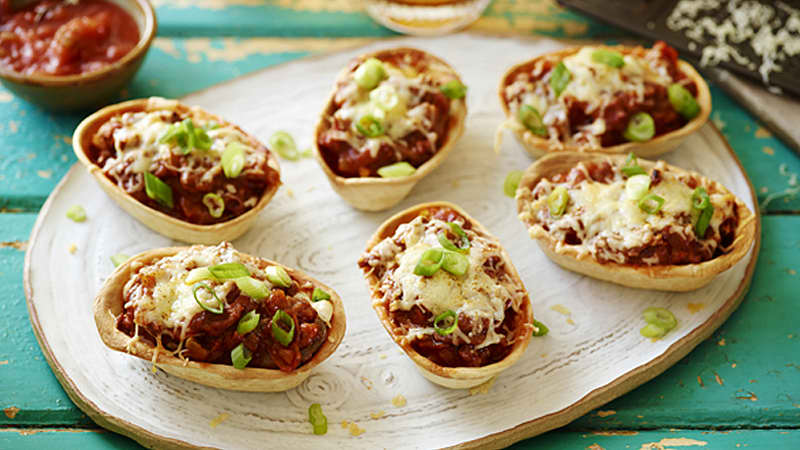 Bite-Sized Beef Taco Boats
Bite into the savoury goodness of these compact Beef Enchilada Mini Tacos! Perfect for a Halloween movie night at home, these miniatures encapsulate the hearty flavors of Mexican enchiladas in a bite-sized delight. Just spoon your mixture into our Mini Stand 'N' Stuff Tortillas, sprinkle some cheese, and you're set for a cozy family feast.
Carving pumpkins is a Halloween at home tradition that sparks creativity and celebrates the spooky season. Whether you aim for a classic jack-o-lantern or a unique masterpiece, follow these easy steps to master pumpkin carving at home.


Envision your design and choose a pumpkin that fits. Bigger pumpkins work well for intricate designs or lettering.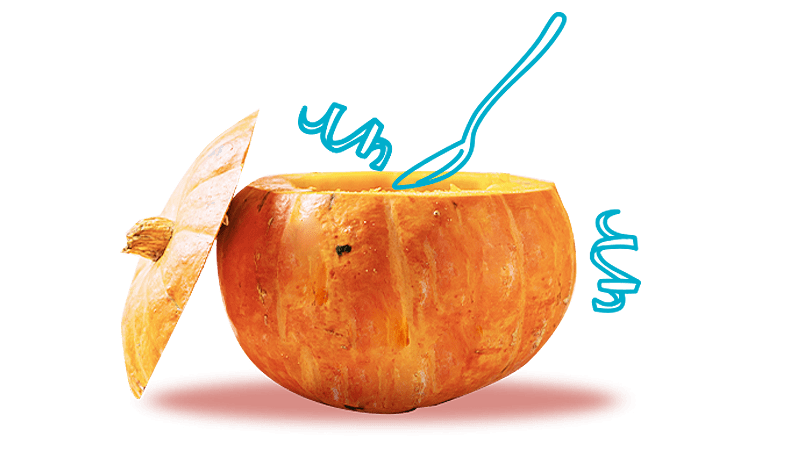 While the excitement might lead to an early start, it's more enjoyable if an adult preps the pumpkins beforehand.
Use a large knife to cut off the top of each pumpkin, leaving a notch in one side of the round so it goes back on top easily.
Then, use a large spoon to scoop out the seeds and stringy pulp from inside the pumpkin. Discard or keep to make our delicious Pumpkin Spice Creamers below!
Pat the inside of the pumpkin dry, ready for carving.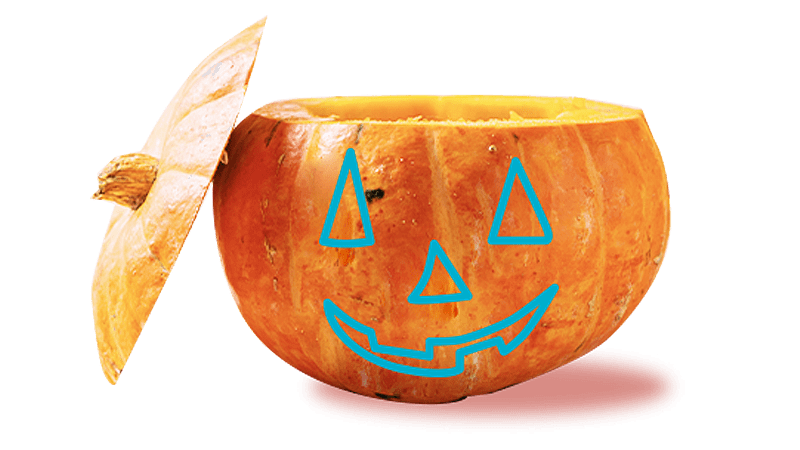 Before carving, sketch your design either directly on the pumpkin or on paper as a guide.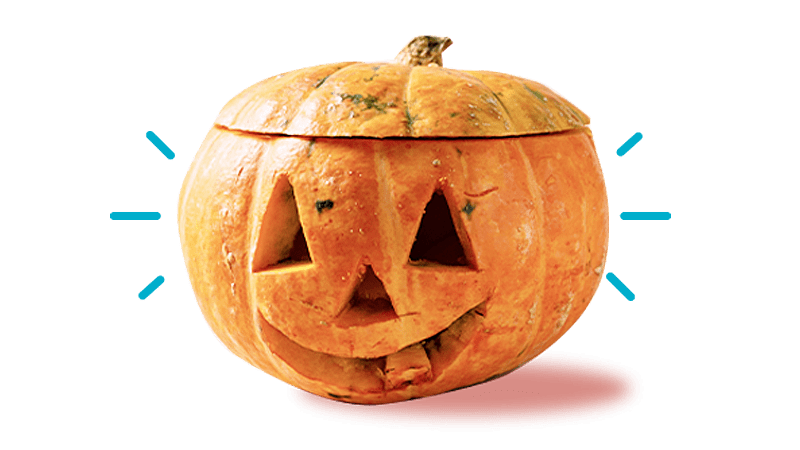 Now for the fun part! Ensure children are supervised, and remember, a toothpick can fix minor carving mishaps.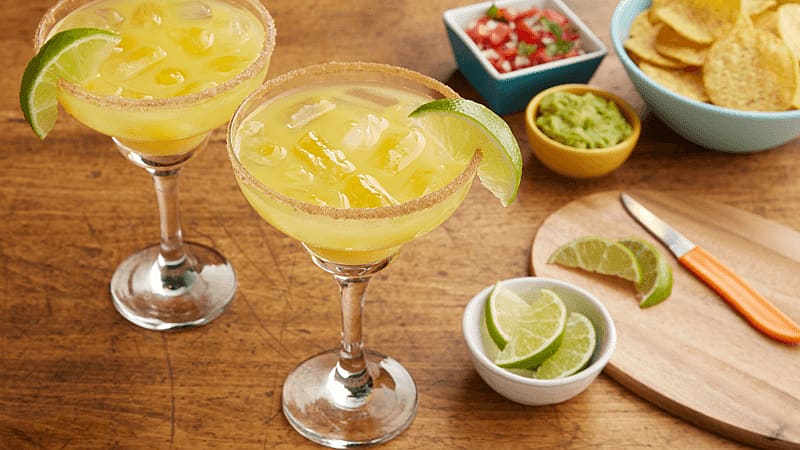 The Spicy Screwdriver
Add a pinch of zest to your Halloween at home with our Spicy Screwdriver recipe. Embracing the pumpkin hues, this twist on a traditional citrus drink with a Mexican core is perfect for the season. Serve it on the rocks, garnish with sweet cinnamon and a hint of lime for the ultimate Halloween cocktail experience.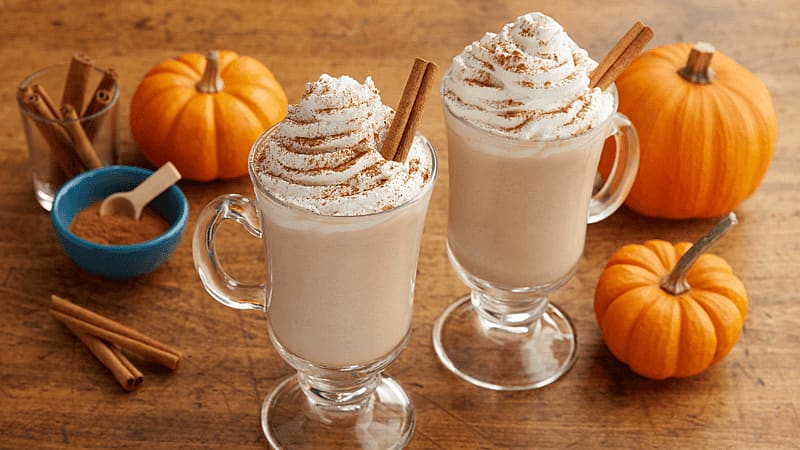 Pumpkin Spice Perfection
Autumn's here, which can only mean one thing – it's time for the cosy sweetness of pumpkin spice on those chilly days. Our Pumpkin Spice Creamer lets you bring that latte magic home, whether you're a kid or a kid at heart. You've got options too – stick with the family-friendly classic, or if you're feeling a bit adventurous, go for the one with a splash of whiskey for that extra oomph!
Feeling Crafty?
Try Making A Mexican Dancing Skeleton!
Get in the Halloween groove and craft your own Mexican dancing skeleton with our super simple tutorial. It's the ultimate Halloween fun for the little ones – you can even make the whole family, pets and all, and throw a spooktacular dance bash!