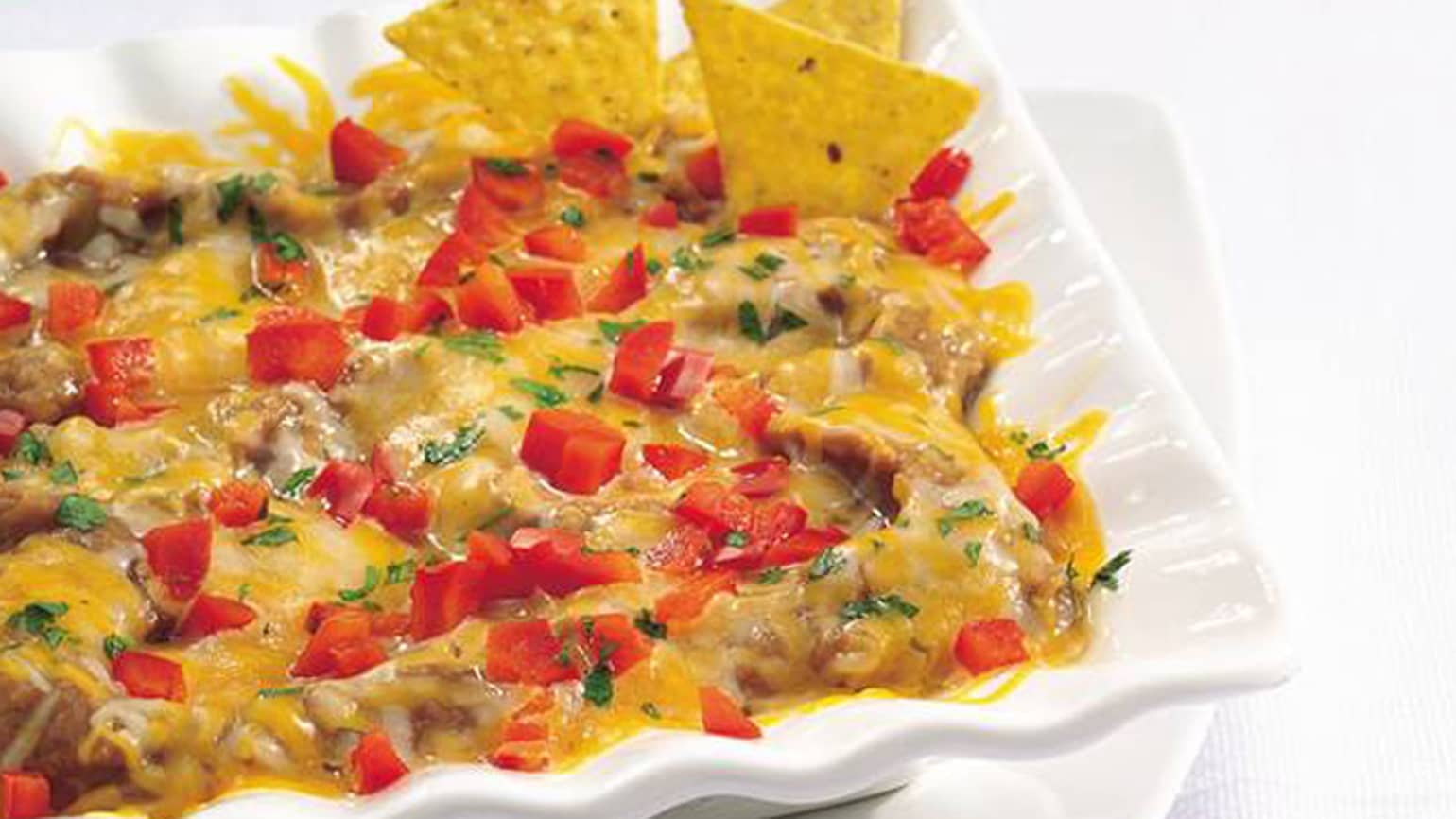 Cheesy Bean Dip
With hot green jalapeños, cheese, refried beans and a sprinkling of coriander, this quick hot dip has all the right flavours for your next fiesta!
Ingredient List
Bean Dip
1 tin (435g) Old El Paso™ Refried Beans
3 tablespoons Old El Paso™ Sliced Green Jalapeños, drained and chopped
100g Mexicana® cheese, grated
125g Cheddar cheese, grated
1/2 red pepper, deseeded and diced
1 tablespoon chopped fresh coriander leaves
1 green chilli, chopped (optional)
To Serve
Tortilla chips
Carrot batons (optional)
Preparation
Preheat the oven to 190°C (170°C for fan assisted ovens), gas mark 5.
Combine the refried beans and jalapeños in a shallow ovenproof baking dish. Mix the cheeses together and spread over the top. Scatter over the red pepper. Cover loosely with greased foil and bake in the oven for15 minutes until the cheese has melted.
Sprinkle over the coriander and chopped green chilli (if using). Serve with tortilla chips and carrot batons to dip.
Expert Tips
Try a mix of mozzarella and Double Gloucester for a milder flavour.
Instead of the peppers, top with diced tomatoes or shredded spring onions.