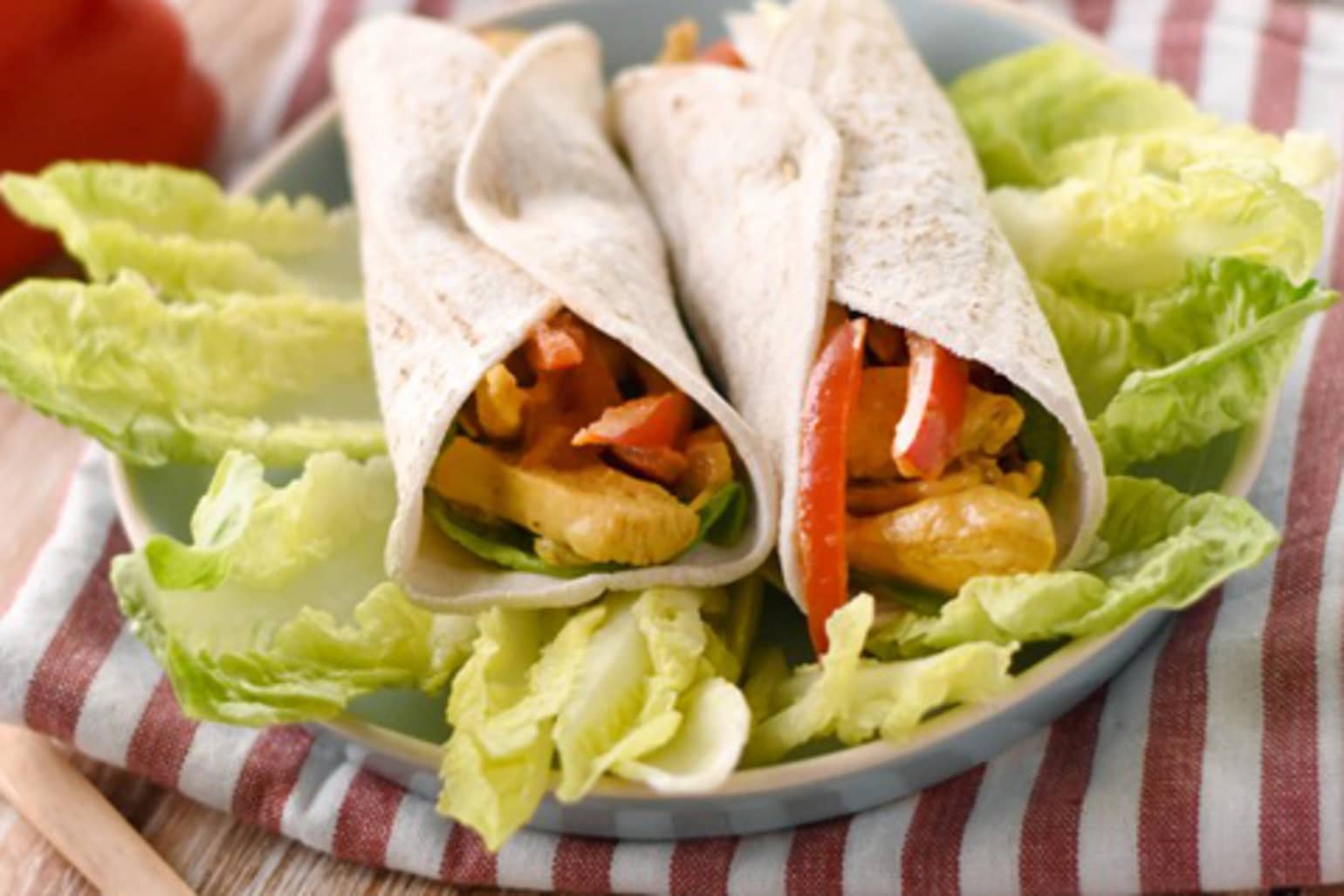 Chicken Curry Fajitas
Heat things up with our gluten free chicken curry fajitas recipe at Old El Paso. Ready in just 35 minutes, start with our Gluten Free Smoky BBQ Fajita Kit and add delicious chicken, peppers, onion and your favourite curry. Then, simply load up your tortillas, gather round and dive into your gluten free Mexican meal!
Ingredient List
1 Gluten Free Smoky BBQ Fajita Kit
500g chicken fillets
1 red pepper
1 onion
2 tablespoons sour cream
Lettuce
Curry
Preparation
To make these delicious gluten free chicken fajitas, cut the pepper into cubes, prepare the onion and cut the chicken into strips.
Heat a little oil in a frying pan and cook the onion and pepper. Add curry and mix until the onion is cooked and soft.
Add the chicken and seasoning mix to the pan. Add a little curry and cook for a further 10 minutes or until the chicken is thoroughly cooked.
Add cream and let simmer for 5 minutes.
Heat the gluten free tortillas:

Microwave: Pierce the pack and place it in the microwave. Heat for 35 seconds on full power (800 watts). Open the pack and separate the tortillas.
Pan: Heat a pan and toast the tortillas for 5 seconds on both sides. Wrap in a tea towel to steam.

Load your tortilla with lettuce, chicken, onion, peppers and salsa. Then, simply roll and enjoy your gluten free chicken fajitas!