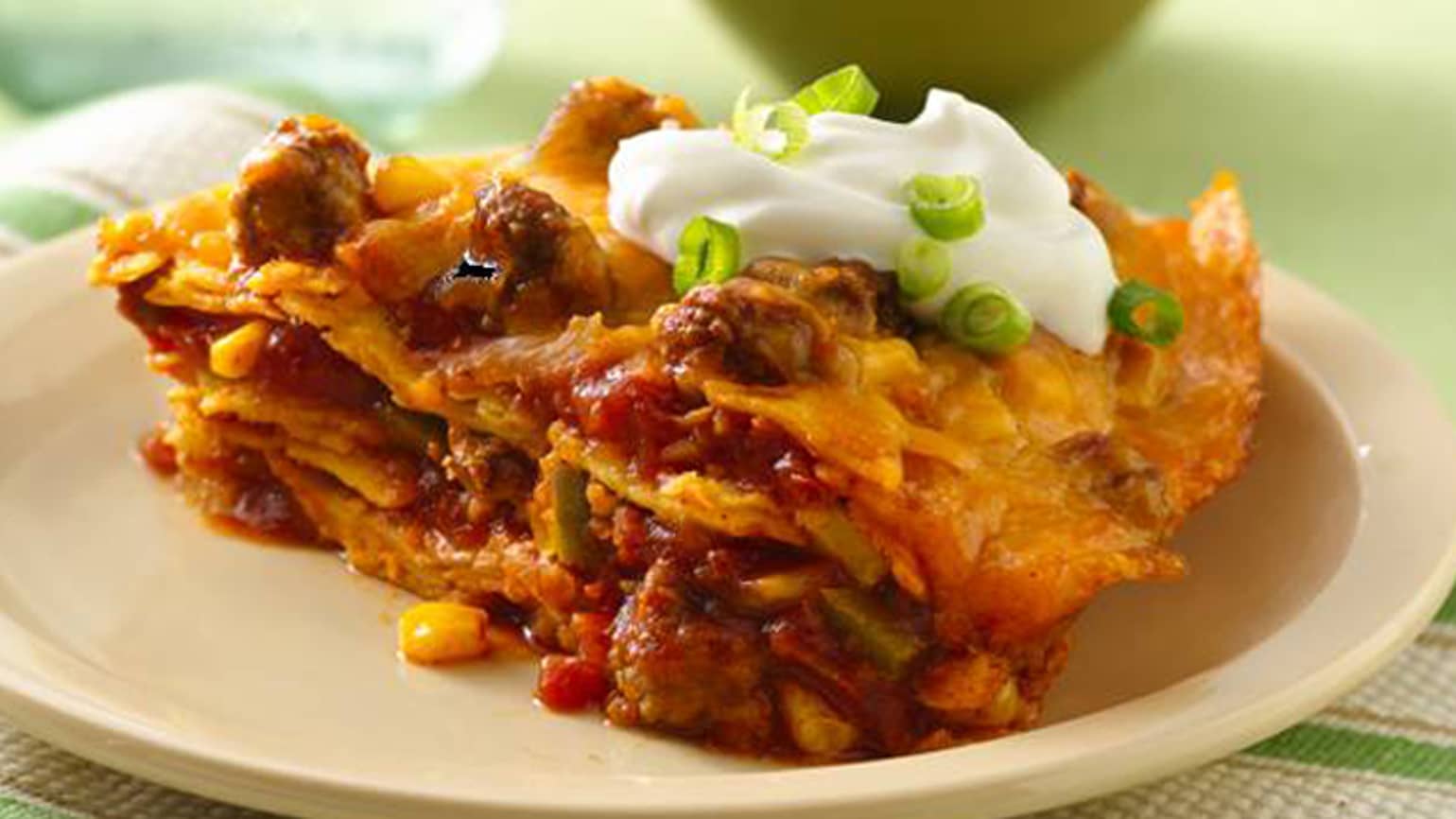 Easy Creamy Chicken Enchiladas
This enchilada dish is sure to be a new family favourite; it is simple to put together and also perfect for leftovers.....if you ever have any!
Ingredient List
Cooking spray or oil
275g Old El Paso™ Cooking Sauce for Enchiladas
400g cooked chicken, shredded
175g Cheddar cheese, grated
225g cream cheese
1 pack Old El Paso™ Seasoning Mix for Fajitas
10 Old El Paso™ Super Soft Regular Flour Tortillas
Preparation
Preheat the oven to 190ºC (170ºC for fan assisted ovens), gas mark 5. Grease a 2.5 litre baking dish with cooking spray or oil. Spoon half of the enchilada sauce in the bottom of the dish.
Mix the chicken, 100g of the cheese, the cream cheese and the fajita seasoning in a medium bowl, until combined and thoroughly mixed together. Divide the mixture between the tortillas and roll up tightly. Place the tortillas, seam side down in the baking dish, pour over the remaining enchilada sauce and sprinkle with the remaining cheese.
Cover with foil and bake in the oven for 15 minutes. Remove the foil and bake for a further 15 minutes or until bubbling and golden.
Expert Tips
Serve alongside a salad of lettuce leaves and olives with spring onions sprinkled over the top.
Great also served with guacamole.