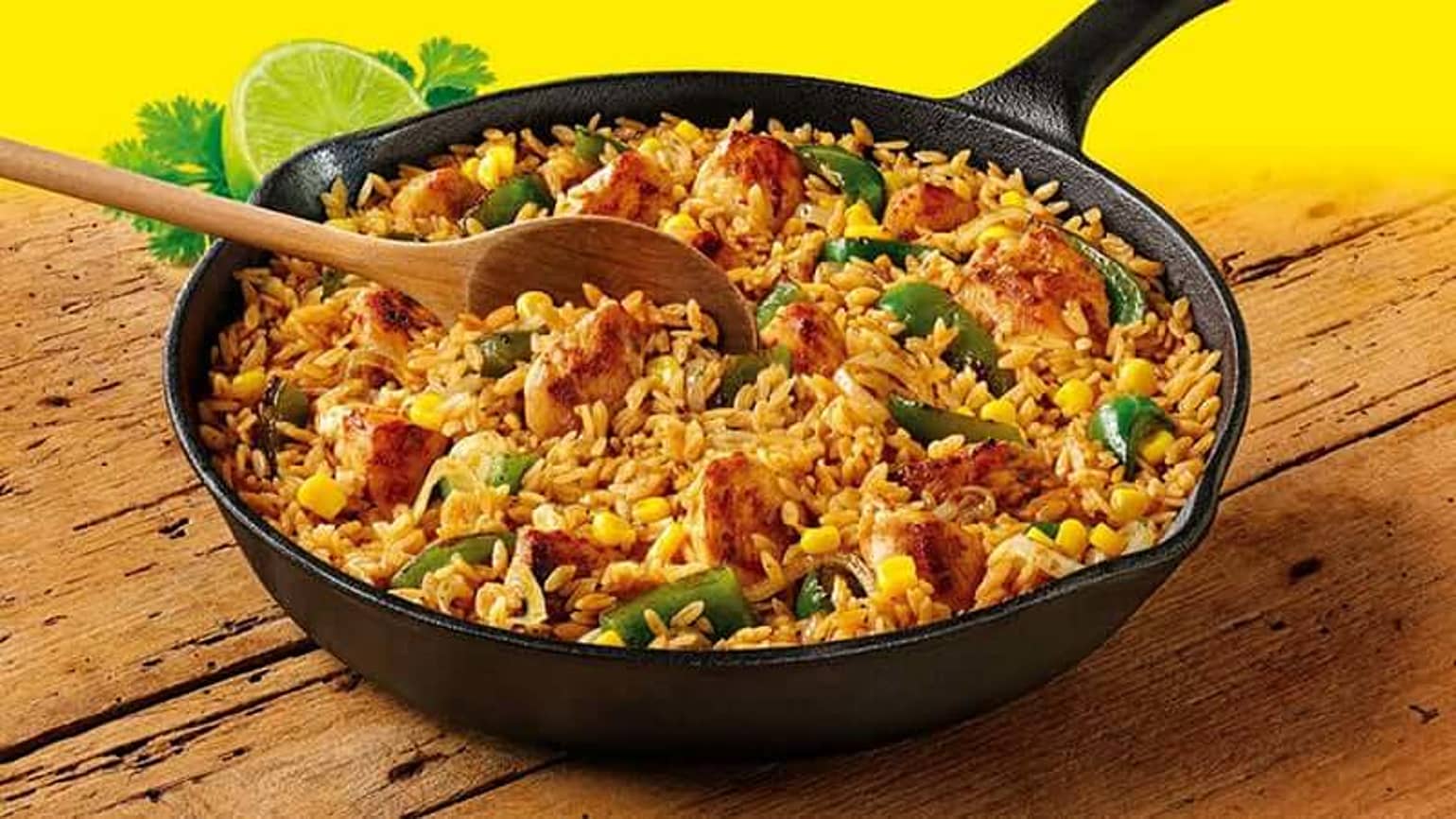 One Pan Rice Meal
This one pot family meal is a staple Mexican dish. Quick and easy to prepare, the seasoned rice, tender chicken and crunchy pepper is simmered in a creamy lime sauce. Soft and zesty without the heat, the whole family can get stuck in.
Ingredient List
1 Old El Paso™ Chilli & Garlic One Pan Rice Meal Kit
500 g chicken breast
1 crisp green pepper
1 fresh onion
1 can (198 g) of Green Giant Sweet corn
Preparation
Slice the chicken breasts, peppers and onion into medium sized chunks. Drizzle 2 tbsp of oil into the pan, turn the heat up and fry the chicken until it's nice and browned.
Throw in the vegetable chunks, stir it up and leave to cook for 2 minutes. Toss in the seasoned rice and give it a good stir for 1 minute.
Pour in the sauce pouch, add the spice mix and 350 ml of water to the pan and stir. Bring to the boil then reduce to a medium heat and leave to simmer for 10 minutes, stirring gently from time to time.
Get it on the table and serve to the whole gang straight from the pan.