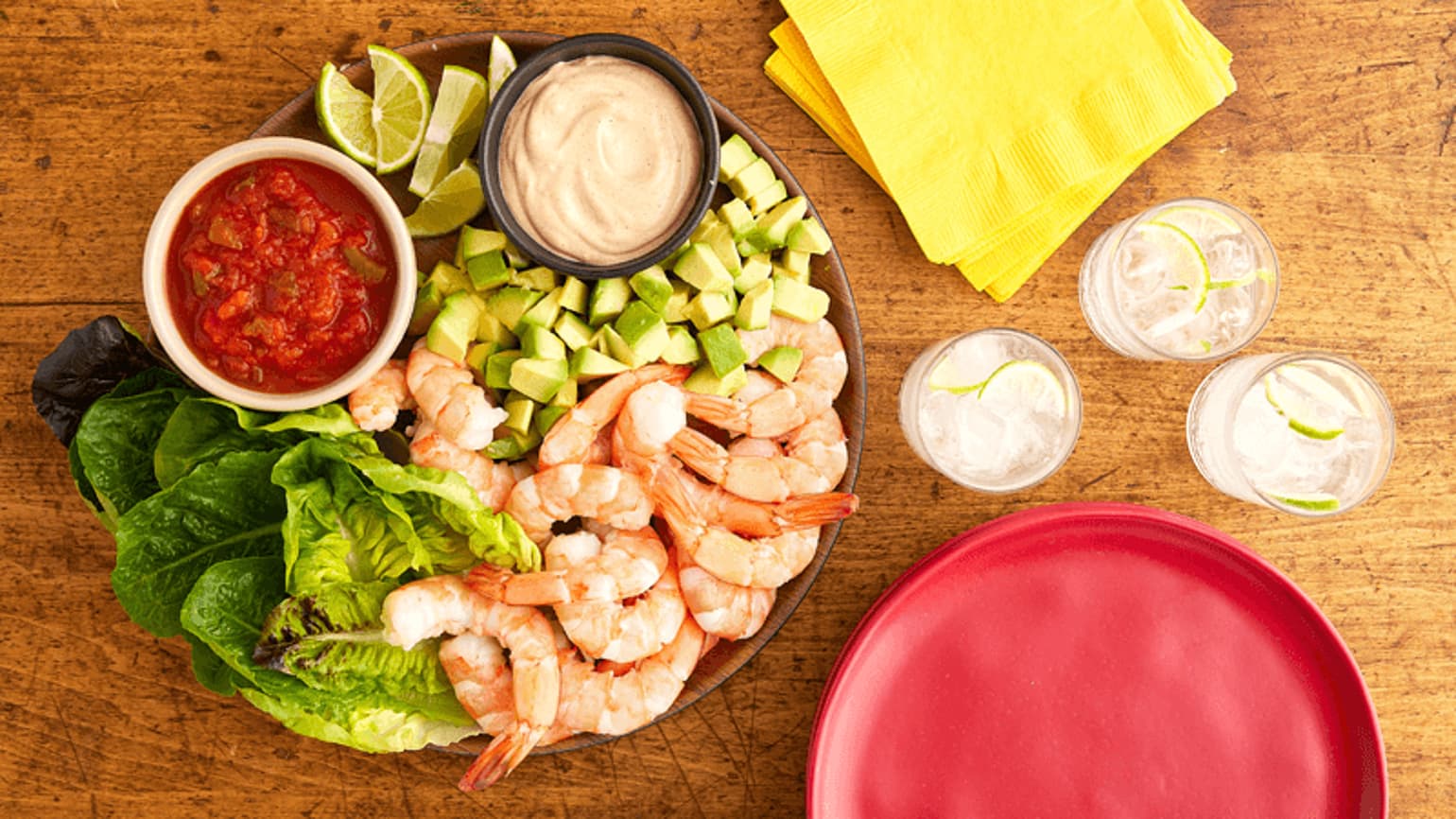 Mexican Prawn Cocktail
This recipe takes the posh prawn cocktail platter on a trip to Mexico with salsa, avocado, soured cream, coriander and lime. Fancy, fresh and delicious, it's perfect as an appetizer or even a light dinner.
Ingredient List
50g mayonnaise
50g Old El Paso™ Soured Cream
1 tablespoon Old El Paso™ Smoky Barbecue Seasoning Mix for Fajitas (from 35g sachet)
125g Old El Paso™ Thick 'N' Chunky Salsa (from 226g jar)
2 little gem lettuces, trimmed and separated into individual leaves
2 avocados, stones removed and flesh diced
450g cooked large king prawns, tails on, drained and patted dry
2 tablespoons freshly chopped coriander
To serve
Preparation
In small serving bowl, mix the mayonnaise, soured cream and seasoning mix. Place on large serving platter. Place the salsa in another small serving bowl on the platter. Arrange the lettuce leaves around the bowls then top with the diced avocado and prawns. Sprinkle with the coriander and serve with lime wedges.
Expert Tips
Opt for avocados that are ripe but firm. They will cut more easily than super soft ones, and they'll look prettier on the platter too.
If desired, serve your prawn cocktail "up" in individual martini or Margarita glasses. Spoon some of the mayonnaise mixture and a bit of salsa in each glass, then decoratively arrange the lettuce leaves, avocado, prawns and lime on top. Sprinkle with the fresh coriander and enjoy.