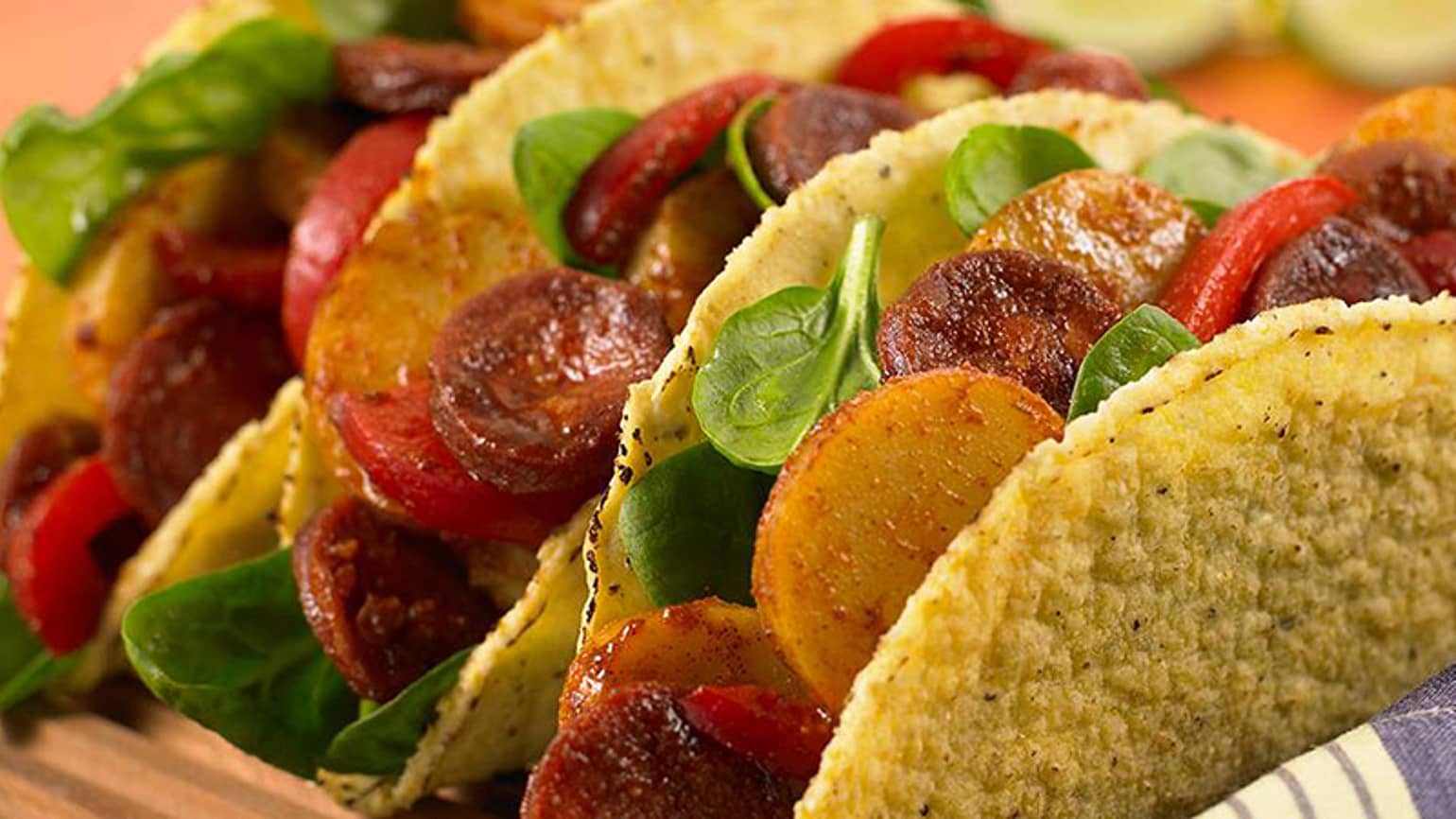 Potato and Chorizo Tacos
Smoky chorizo sausage with baby new potatoes and red pepper, all packed into crunchy taco shells with fresh baby leaf spinach.
Ingredient List
500g baby new potatoes
250g chorizo sausage, thinly sliced
1 large red pepper, deseeded and thinly sliced
1 Old El Paso™ Garlic & Paprika Crunchy Taco Kit
125g baby leaf spinach
Preparation
Boil the potatoes in a large saucepan of lightly salted boiling water for 15-20 minutes until just tender. Drain and leave to cool slightly. Cut into chunky slices.
Dry fry the chorizo in a large non-stick frying pan over a moderate heat for 3-4 minutes, until crispy. Stir in the peppers and potatoes and cook for 2 minutes. Stir in the seasoning mix from the kit. Cook for a further 2-3 minutes stirring occasionally, until the chorizo, pepper and new potatoes all have a good coating of seasoning mix and are piping hot.
Warm the taco shells to the pack instructions.
Fill the warmed taco shells with the potato, pepper and chorizo mix and spinach leaves and serve with the salsa from the kit drizzled over, if you like.
Expert Tips
Instead of new potatoes you can use 2 large potatoes cut into small chunks. Boil for 10-12 minutes until just tender.
There's no need to add oil when frying the chorizo – it will slowly release fat when heated in the pan.