Chicken Lunch Ideas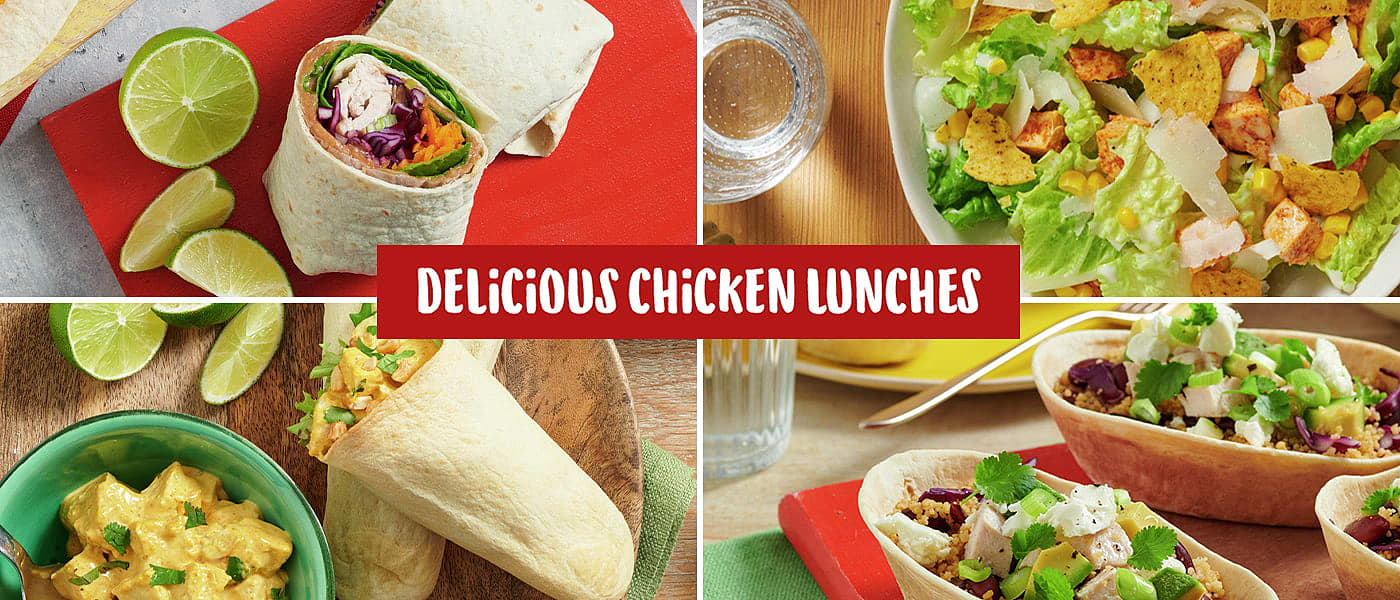 Liven up your lunchtime with some easy leftover chicken recipes that are big on flavour when you're short on time. Prepping ahead is a great way to avoid makeshift meals when you're working from home and chicken is one of the most versatile ingredients there is. What's more, taking a break from your work and tucking into something tasty for lunch can give you the fuel you need for the rest of the day. Look forward to lunchtime with our cook once, eat twice (or multiple times!) chicken lunch recipes.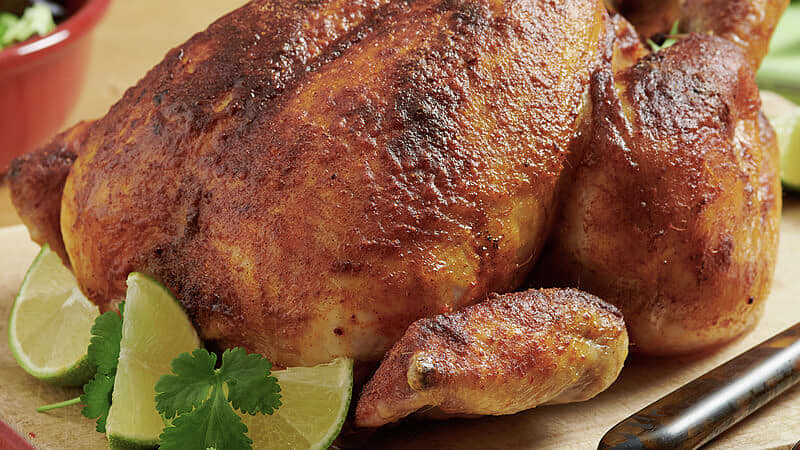 How to Roast Chicken
Step one in creating delicious leftover recipes is to roast a chicken in the first place! The easiest way to make a juicy roast chicken is to coat the skin with olive oil and our rich Old El Paso seasoning, then simply roast in the oven until golden. For extra taste, place the chicken over some sliced onions and peppers in an ovenproof dish.
Now, check out our favourite leftover chicken recipes below to make your working from home lunches a breeze. From speedy wraps to cheesy quesadillas, bring some Mexican flavour to your midday meal.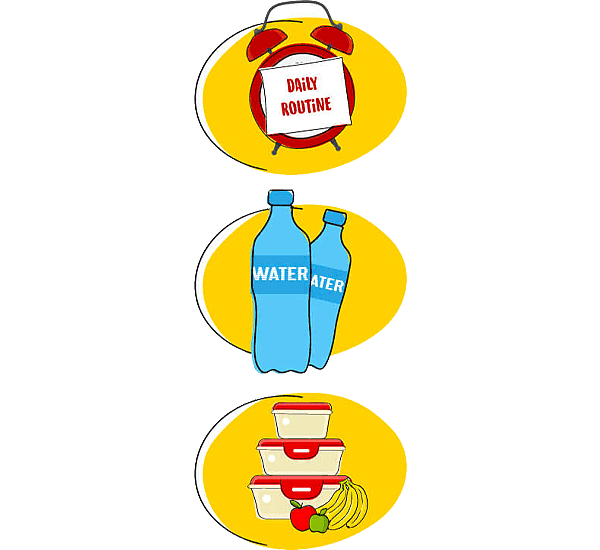 Working From Home Tips
Using leftovers for lunch is just one handy way to improve your day when you're working from home. We've got a few more working from home tips to share:
Try to stick to a routine. It may look very different from the average 9-5, but a schedule helps with keeping the work/life balance in check.
Stay hydrated. Forgetting to drink is easy when you're working in your own space, but dehydration can lead to headaches or fatigue.
Pre-plan some snacks. There's nothing wrong with snacking, but when your mind is on the job you can end up reaching for the worst choices. Chopping fruit or setting aside nuts at the start of the day or over the weekend means you can grab them without thinking. We also recommend dividing your snacks into pre-portioned bags, so they're easy to grab and enjoy!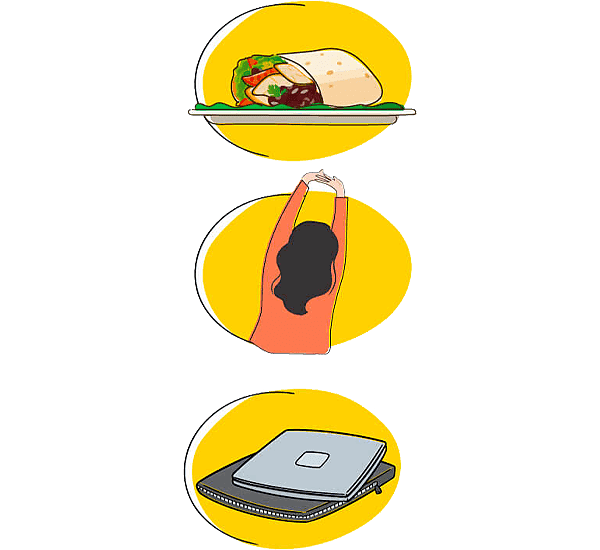 Take a proper lunch break. Eating at your desk or while answering emails might be tempting if you're busy, but it'll do you the world of good to take a break away from your workspace.
Stand up and stretch. Don't be tempted to let hours pass with you hunched over a computer or laptop. Pop five-minute slots into your calendar and use them to get your blood flowing.
Start 'cool down' ritual. To kickstart the separation between your workday and personal time, develop a little ritual. It could be as simple as putting your laptop out of sight, brewing a herbal tea or spending a few minutes at the window, as long as it's the same everyday.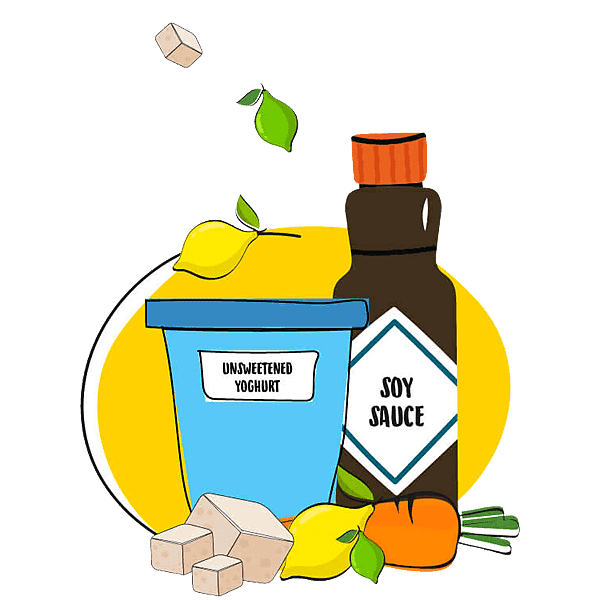 Healthier Lunch Swaps
A huge benefit of making your own lunches when working from home is you know exactly what's in it. If you're looking for ways to make better choices at lunch, why not try a few of these smart substitutions?
Change sour cream for plain, unsweetened yoghurt for a lighter take on the same creamy texture.
Swap Caesar dressing for yoghurt with lemon juice, soy sauce and lots of fresh-cracked black pepper.
Skip full fat cheddar and add in a sprinkle of feta instead, its strong taste means a little goes a long way.
If you've got extra dips, why not chop some carrot or pepper crudites to go along with your chips?
Give your rice some added goodness by exchanging white grains for brown or swap for whole grains, which are higher in fibre like barley or quinoa.
Give your dish some extra flavour with citrus (such as fresh lemon, lime or orange), vinegar (like Balsamic, rice or red wine vinegar), or herbs and spices (such as red pepper flakes, basil, coriander or our seasoning mixes for a quick fix).