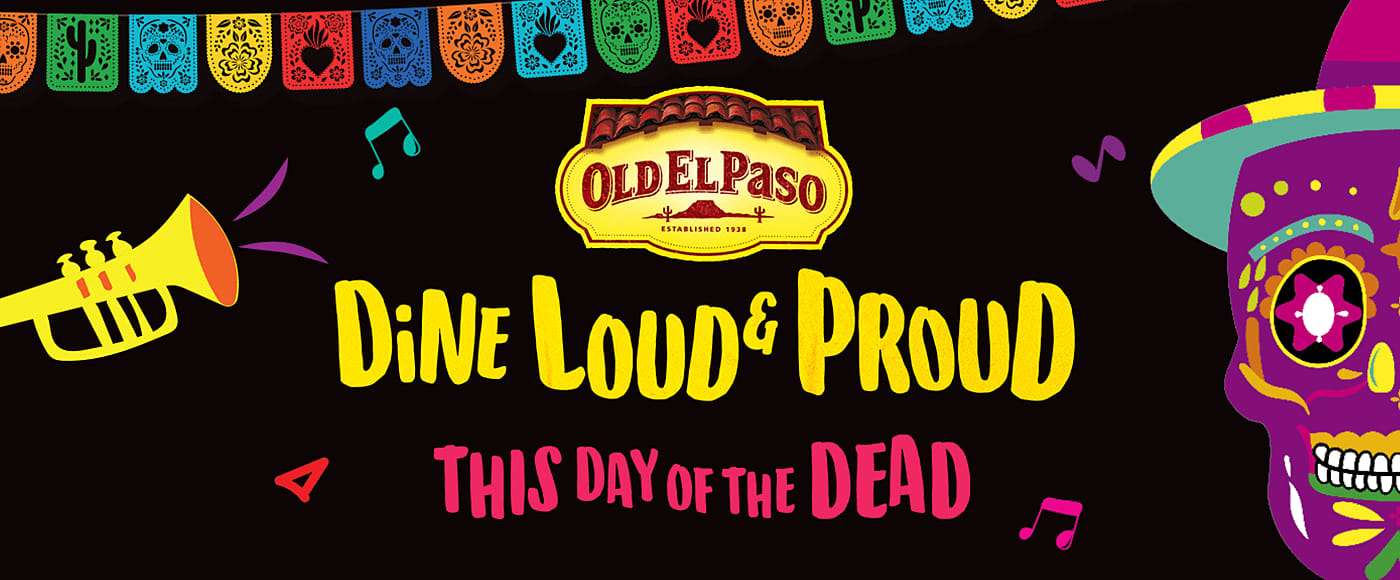 Celebrate Day of the Dead with Old El Paso!
Get Everyone Involved and Make Some Noise this Day of the Dead!
Invite your family and friends to celebrate and embrace the flavours of Old El Paso. Day of The Dead is all about coming together to honor the past and look forward to the future. It's a joyful celebration of colour and flavour, so get stuck in and Make Some Noise!
Can you Create a Day of the Dead Spread?
Game on!
Day of the Dead is a vibrant blend of colours, memories, and full volume flavour! As this special day approaches, we invite you to bring you fiesta A-game and cook up a flavourful feast for your loved ones.
Rustle Up Your Day of the Dead Feast…
With All the Toppings!
Some like it cheesy, others like it spicy, a few like it extra cool with plenty of guac... At Old El Paso, we love how everyone brings their own unique flavour to the table! This Day of The Dead, get everyone involved and see what makes their tastebuds tingle!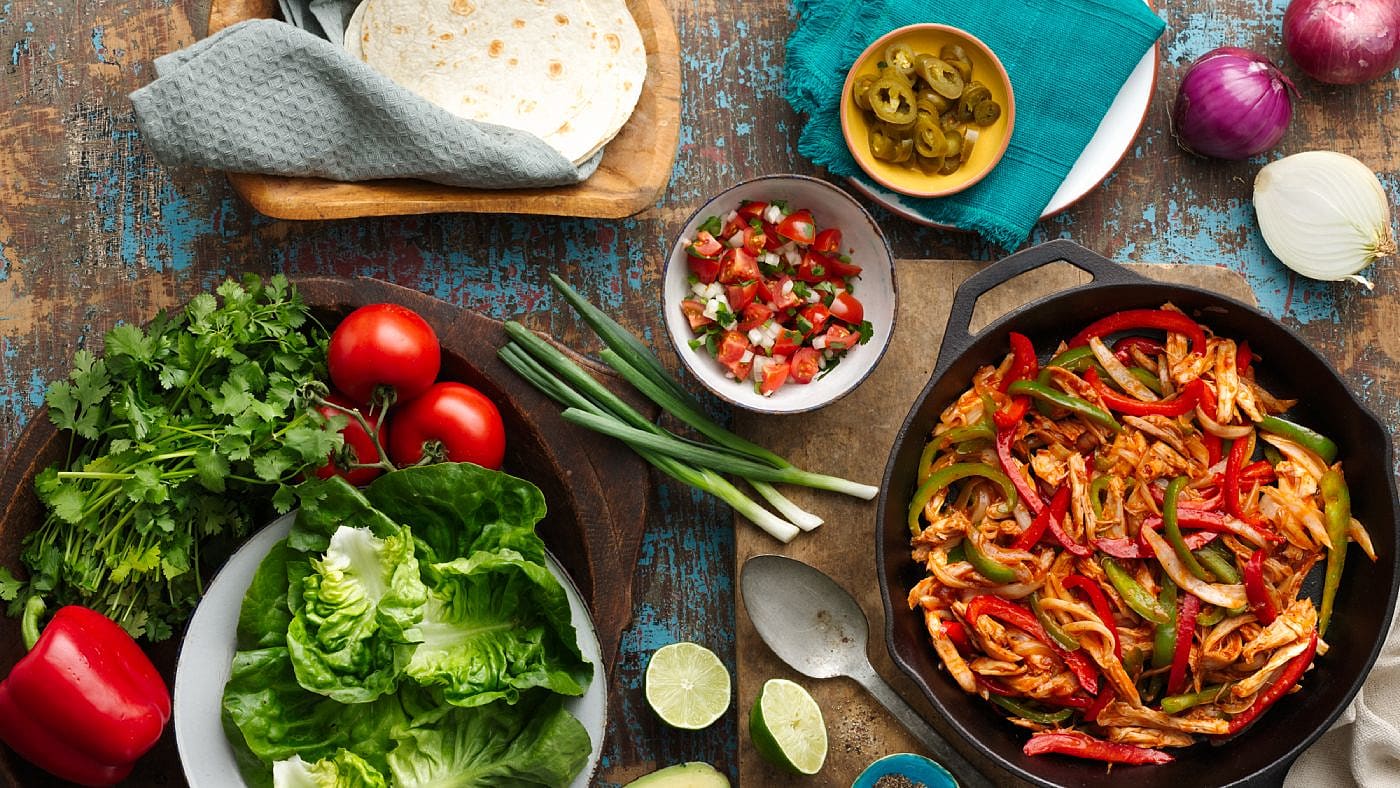 How to make Smoky BBQ Chicken Fajitas
These smoky BBQ Mexican fajitas combines the best of traditional Mexican cuisine with the rich smoky taste of the deep south. Made with sweet and smoky BBQ chicken with crunchy peppers & onions, these chicken fajitas are a hearty Mexican favourite enjoyed best with family and close friends. So dig in and get your hands dirty with these delicious chicken fajitas!

Recipe Name
Smoky BBQ Chicken Fajitas
Total Time
15 minutes
Spice Level
Mild
Servings
4
Ingredients
1 Old El Paso™ Original Smoky BBQ Fajita Dinner Kit
500 g juicy chicken breast
1 red pepper
1 green pepper
1 onion
Preparation
Slice tender chicken breast, crunchy peppers and onion into thin strips.
Add a splash of oil to a sizzling hot pan and stir-fry the chicken until thoroughly cooked.
Throw in the onion, peppers and smoky BBQ Fajita Spice Mix.
Sizzle away, stirring or tossing until the chicken is browned keeping the veg crunchy.
Warm the tortillas by piercing the packaging and microwave on full power for 35-40 seconds (cooking time may vary depending on microwave).To heat in the oven, remove packaging, separate tortillas and wrap in foil. Crank the oven to 200°C (180°C for fan assisted ovens), gas mark 4 and slide in the tortillas for 10 minutes. Keep them covered and warm until ready to serve.
Round up your amigos and load up the warm, soft tortillas with the smoky chicken and plenty of green and red pepper and enjoy this Mexican feast.
What is Day of the Dead? | Día de los Muertos
Known as Día de los Muertos in Spanish, Day of the Dead is an annual celebration of life and death when Mexico explodes with colour and joy!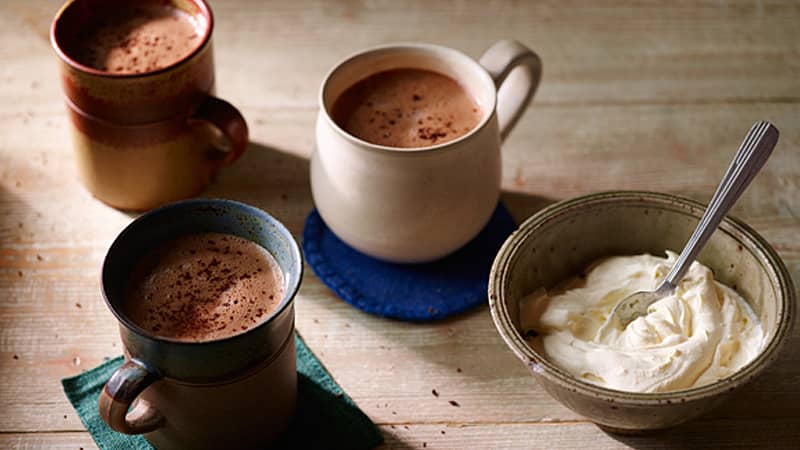 Mexican Hot Cocoa
Enjoy this Mexican hot cocoa spiced with fiery flavoured ancho chilli – a perfect slow-cooked drink for a cold evening.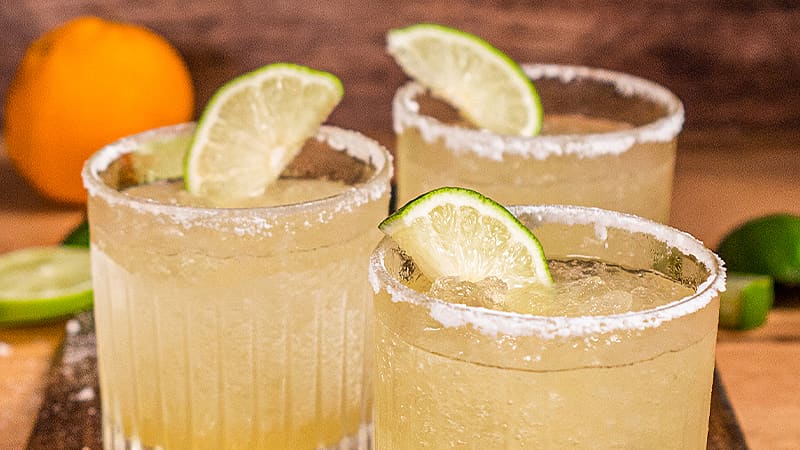 Mexican Margaritas
Get the party started with this perfect blend of lime and orange-liqueur in an icy tequila slush.
Let's Get Creative!
Day of the Dead Printables & Decorations
Why not try getting crafty with the kids and create your very own Day of the Dead sugar skulls? Choose between vibrant ready-made masks or colour in your own. We've also got a range of brightly coloured decorations to bring your Day of the Dead party to life!
Colourful Masks

Colour in Masks

Table Decorations
Get the Party Started!
Turn Up the Music AND the Flavour...
Salsa your way around the dinner table with our Day of the Dead playlist, featuring our favourite Latino tunes for the whole family to enjoy.