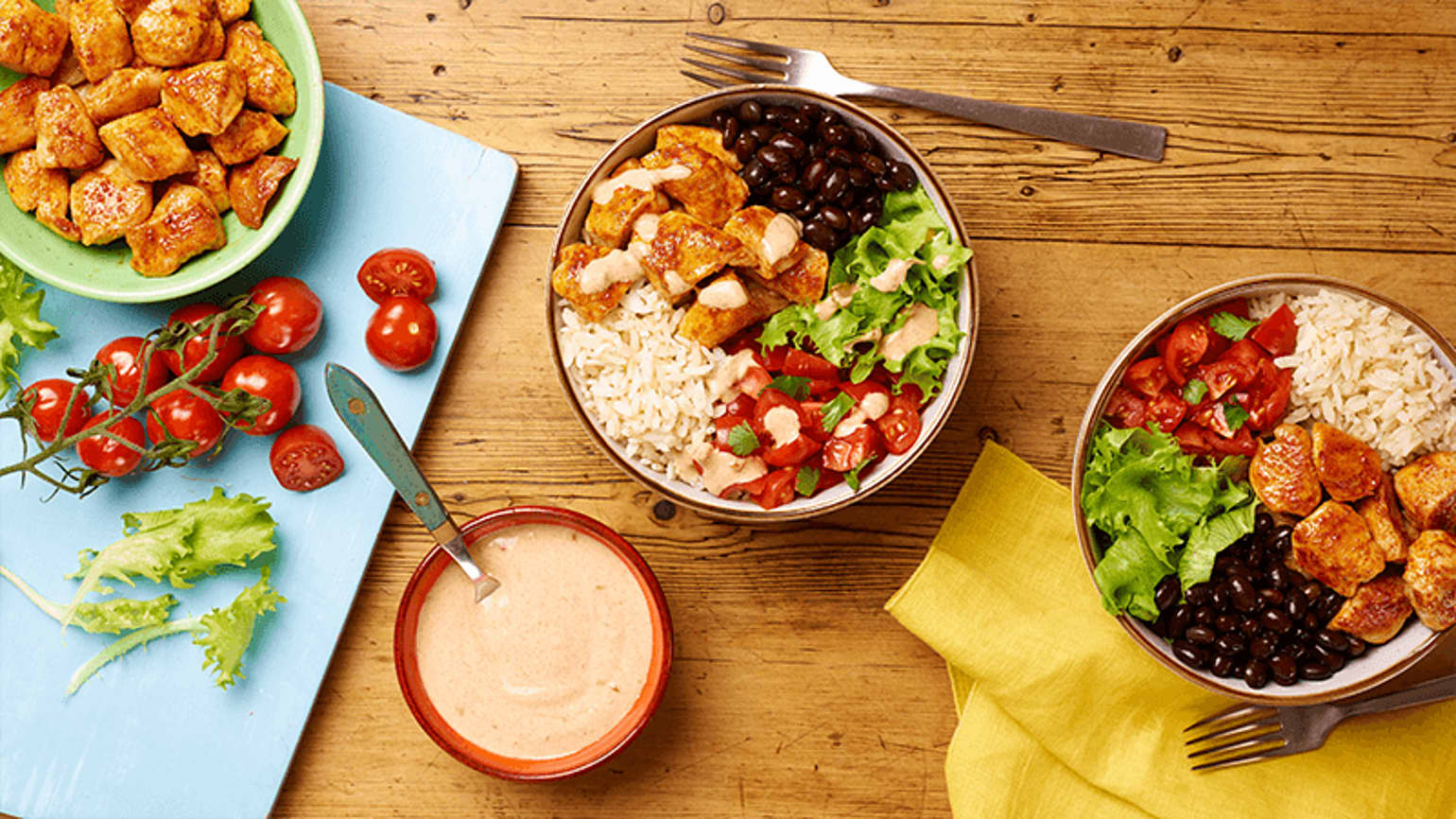 CHICKEN, CHILLI & PAPRIKA BURRITO BOWL
A quick meal that can be made in moments, try this chicken, chilli and paprika burrito bowl. Switch up the chicken for mushrooms for a veggie twist.
Ingredient List
500g of chicken
150g natural yogurt
Old El Paso™ Mexican Chili and Paprika Burrito Bowl Kit
Toppings
Chopped tomatoes
1 can of black beans
Lettuce
Preparation
Add the seasoned rice and 400 ml of water to a saucepan and bring to boil over high heat. Reduce to medium heat, cover and simmer for 12 minutes stirring occasionally, or until the rice is tender and liquid is absorbed. Remove from the heat and let the rice stand for 2 min.
Heat a little oil in a frying pan and sizzle the chicken over high heat for 5 minutes or until thoroughly cooked. Add seasoning mix and sizzle for further 5 minutes at reduced heat, while stirring occasionally.
For a tasty creamy sauce put the yogurt in a bowl, add the seasoning mix and mix well.

Place some chicken and the rice in a bowl, add the toppings of your choice, cover with the topping sauce and enjoy!
Expert Tips
Make it meat free : switch up the chicken with sliced mushrooms